Hairstyles for Black Women
Check out these hairstyles and see which one would be best for you!
We're back for another edition of the greatest hairstyles for black women. There have been many cool 'dos on the red carpet, from long to short and straight to curly, there really is a look for everyone to rock. If you are searching for a new way to update your look, check out these hairstyles and see which one would be best for you.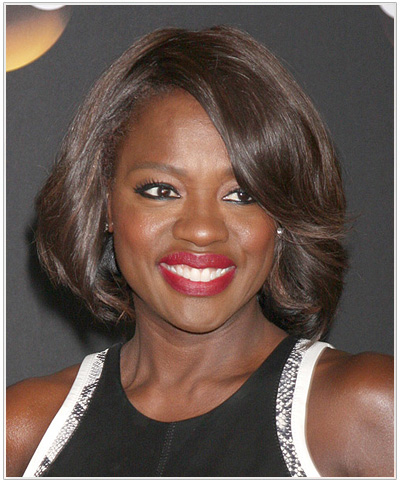 Smooth and Sophisticated
Viola Davis starts off our list of the best hairstyles for black women with her sleek and chic bob. This hairstyle is simple and elegant yet provides a timeless style that will work with a variety of looks. This hairstyle is best suited for women with oval, oblong, square and diamond-shaped faces who have a straight hair texture. To get this look, ask your stylist for a medium length bob with a few longer layers throughout. Then style it up by first blow-drying the hair sleek and smooth and then setting it in large rollers. Comb through the curls after they have been set, sculpting them into this soft style and then spray to hold it in place. Viola's colour is another stunning feature here as she flaunts a rich, warm chocolate brown shade that looks amazing with her complexion.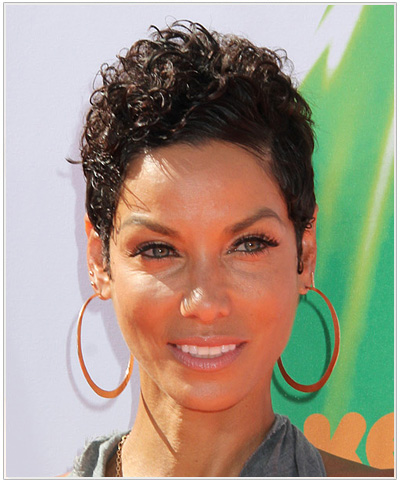 Nicole Mitchell is giving Halle Berry a run for her money here in this short, messy hairstyle that looks effortlessly chic and elegant. This cut will work best for women with a curly or wavy hair texture and a round, oval, heart, or triangular face shape. The sides and back are closely tapered into the head while the layers on top are left longer for more versatile styling. Nicole has added a cute side part in the front and combed the fringe area over to the side, but this hairstyle would also work well without a part or even with the fringe area worn forward on the forehead. Nicole's rich espresso brown colour stands out as well, giving her hairstyle a luxurious, glossy finish.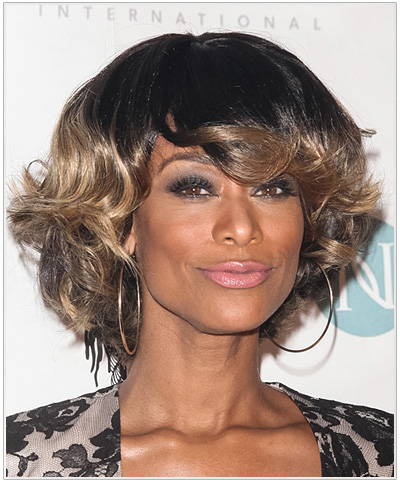 Finally, Kelly Price finishes off our list with her fun and flamboyant Seventies-inspired hairstyle, as seen here. This hairstyle will work well on women with oval, oblong, square, or diamond-shaped faces and a straight or wavy hair texture. This look is achieved by first making a deep side part and then sweeping the bangs over. Then, using a curling wand or iron, create spirals throughout the hair, flicking the ends away from the face. This curling effect gives the hairstyle that cool retro vibe. Next, we have to talk about the colour! Kelly's black hair is apparent at the top but the ends are dip-dyed light blonde. This two-tone look is sure to turns heads wherever you go! If you want to try this two-tone colour effect, make sure you get a professional to do it as it's not the easiest thing to pull off at home, especially if you want to go light blonde at the tips like Kelly.