Hairstyles for Black Women
See which hairstyles for black women suit you best!
We are back with another edition of the latest hairstyles for black women—are you ready for some style inspiration? We have seen some fabulous 'dos—from long to short and curly to straight, there really is something for everyone. So, if you fancy a new 'do, check out these hairstyles and see which one is best for you.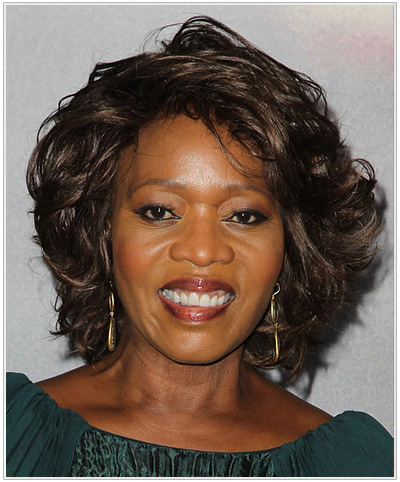 Alfre Woodard is looking chic here in a voluminous layered 'do. This is a sophisticated hairstyle that moves effortlessly from day to night and would suit women who like some versatility in their look. Alfre's hair has been layered all over with a long side-swept fringe cut in, which provides even more styling options—wear it down on the forehead for a peek-a-boo effect or sweep it off to the side to show off your face. This hairstyle is best suited to women with oval, oblong, square and diamond shaped faces with medium to thick hair. To style it up, all that is needed is a round brush or rollers and a finishing product.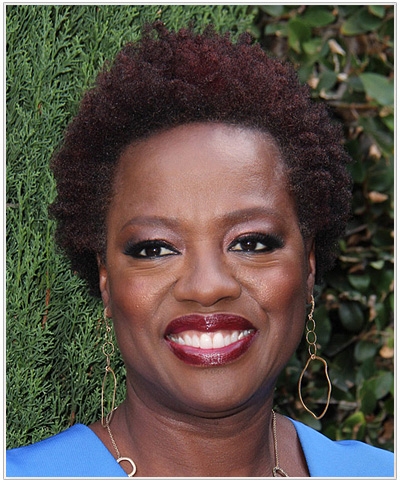 Viola Davis rocked up to the red carpet in this eye-catching 'do recently which turned heads for all the right reasons. Viola's short curly 'do is perfect for ladies who like to rock their natural afro hair for maximum effect. The sides and back are tapered in slightly with the top length left slightly longer. The shape of this 'do works with the natural hair growth but it will need regular trims to maintain it. Ladies with oval, square and triangular face shapes will benefit from this hairstyle the most, as will women with medium to thick coarse hair.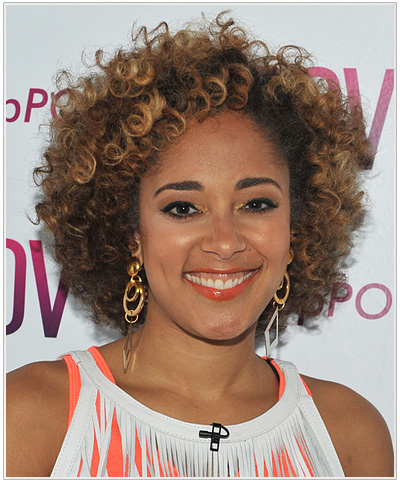 This hairstyle was seen on the red carpet a few months ago but Amanda Seales' curly layered 'do deserves a repeat mention! Amanda's hair has a great shape that compliments her oval face shape and brings all of the attention to her glowing face. This haircut will suit women with oval, oblong, square, and diamond shaped faces with a medium to coarse hair texture. It is also perfect for women who like wash and 'go hairstyles—all this 'do needs to look great is a great finishing product and of course, regular trims to keep the style in check. Amanda's colour should also be noted here because it is fabulous! Her dark brown base looks fantastic with lighter caramel brown highlights throughout and is a must-try for women with a similar complexion to Amanda's.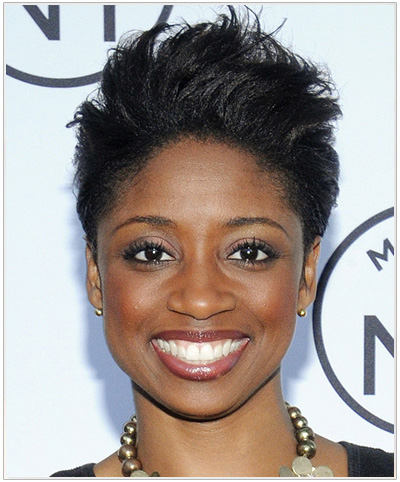 Finally, we have Montego Glover who was spotted rocking a chic short 'do on the red carpet. This hairstyle is perfect for ladies with medium to thick hair that has been relaxed or straightened. Montego's hair has been left longer and layered on the top, while the sides and back have been tapered in close to the head. Women with round, oval, heart, and triangular shaped faces will benefit most from this cool cut. It will also suit those who like low maintenance 'dos that flow effortlessly from day to night. Monetgo is working her natural black hair colour here, which is a great match for this cut and gives it a striking finish.
Looking for more hairstyle ideas? Check out our website TheHairstyler.com—we add new styles weekly!