The Ultimate Celebrity Hairstyle Vote Off
Round 3
By Paola
To keep themselves in the spotlight, celebrities not only have to use the latest designer threads to battle it out on the red carpet, they also have to make sure that they have the best hairstyle.
To help us crown the master of trend starting styles, TheHairStyler.com asked you to vote for the celebrity with the best hairdo.
Round 2 was a very close race with Rihanna's gorgeous 'do going up against the most copied hairstyle of this year, Victoria Beckham's bob! It was neck and neck for a while, with each lovely lady taking the lead at different times throughout the month. In the end, however, Rihanna's version of the bob was just too popular and she knocked Victoria out of the winners circle.
In the end, however, Rihanna's style just wasn't strong enough against Reese Witherspoon's lovely layered straight hairdo and it was voted the ultimate celebrity hairstyle!
Rihanna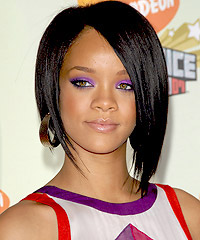 48.7%

Reese Witherspoon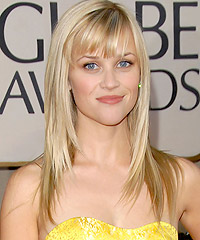 Reese Witherspoon
51.3%
Winner! - Reese Witherspoon
Click Here For Round Two - Winner - Rihanna
Click Here For Round One - Winner - Victoria Beckham
To see the full range of Rihanna and Reese's hairstyles, and many others, visit our celebrity hairstyles gallery!