Hairstyles Gallery: Pictures from BET's Rip the Runway, 2007
By Paola
Celebrity hairstyles are constantly changing and new looks are emerging all the time. But don't worry because TheHairStyler.com's coverage of celebrity events will keep you clued-in about all the hairstyle trends.
April Woodard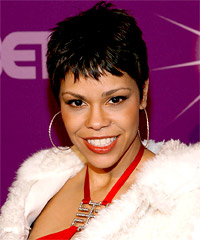 This was a short and simple style for April. Her back and side sections were tapered to her neck and her top was razor cut throughout to add height and texture. Wispy bangs were also cut for shape and definition. This style will work best on fine to medium hair types.
June Ambrose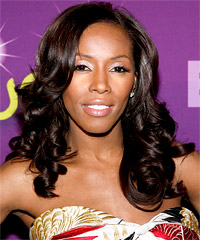 This was a fabulous style for June. Her hairstyle featured full angled layers around her top and sides, which were blended to her ends for an even and full wave throughout. This shapes the face and is a great cutting option for longer face shapes.
Brooke Hogan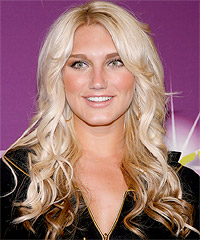 The always-stunning Brooke looked perfect with this two-tone effect. The chestnut through her bottom section and soft blonde through her top section made a great look. Long shaped layers were cut around her top and sides and were continued through to her ends to shape her sexy waves.
Ciara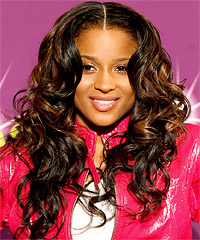 This is a lovely and soft style for Ciara. Long shaped layers were cut around her top and sides to create body around her face and to shape her curl in just the right way! This style will work perfectly on medium to thick hair types.