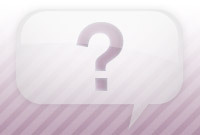 How do I add makeovers to Facebook?
To post your makeovers to your Facebook page please follow these instructions:
1. Go to the Virtual Hairstyler and load the makeover you want to share.
2. Click on the Facebook icon at the bottom of the Virtual Hairstyler in the control panel. If you can't see the control panel, put your mouse over your photo and the control panel will appear.
3. Click on the Share button in the pop up (please make sure any pop up blockers are turned off).
4. You will then be redirected to Facebook. Please follow the prompts to post your makeover to your Facebook wall.
 
If your question or problem is not listed here then please feel free to contact us at: info@thehairstyler.com with your registered email address or username so that we can assist you.
We also recommend taking a look at our guided tour. Click here to view the step-by-step video!