Every month, it's interesting to see which hairstyles come out on top based on our viewer's clicks. So far in 2014, the year started off with classic, short hairstyles as the most viewed, followed by more girlie, romantic hairstyles in the month of love, February. March is known as the month of spring, so it will be interesting to see what hairstyles you, the viewer, were getting inspired from. Without further ado, here are the most popular hairstyles for March 2014!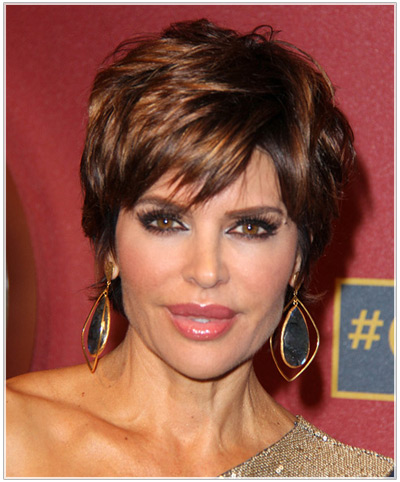 Coming in at number 5 is short hair icon Lisa Rinna. This lady is always on top of the "great hair" list, with good reason. Lisa's glossy brunette locks are always trimmed to perfection and styled with a serious dose of va-va-voom! Here, Lisa's hairstyle is layered with a jagged side-swept fringe that highlights her gorgeous amber eyes and those beautiful cheekbones. Her hair color is another reason why she was in the top five this month. Her glossy deep espresso brown shade is highlighted nicely with a light copper brown—a great color combo for women with a warm/tanned skin tone. This haircut is just perfect for spring and summer and suits round, oval, heart and triangular face shapes the best.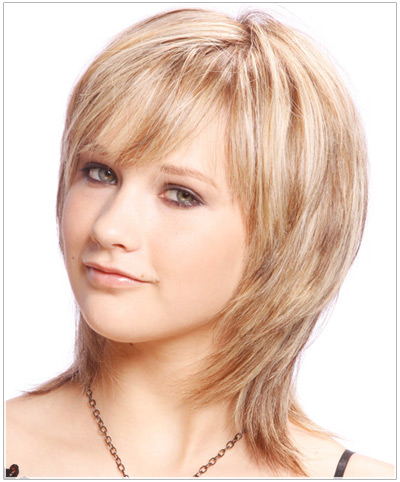 This funky layered hairstyle came in at number 4 this month. Our model looks fabulous in a long parted fringe and heavily layered ends. If you like sculpted hairstyles that bring the attention to your facial features, then this 'do is for you. This hairstyle is a great option for women with small or delicate features too.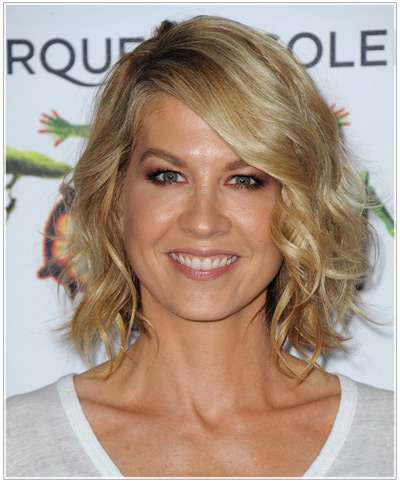 Jenna Elfman's wavy bob was the third most viewed hairstyle in March, and we can see why! This fun, feminine bob is the perfect hairstyle for spring with its bouncy layers that are full of movement. Jenna's deep side part makes the hairstyle a great option for women with square or long face shapes, or those with high foreheads. But pretty much anyone can pull of this chic wavy bob with ease.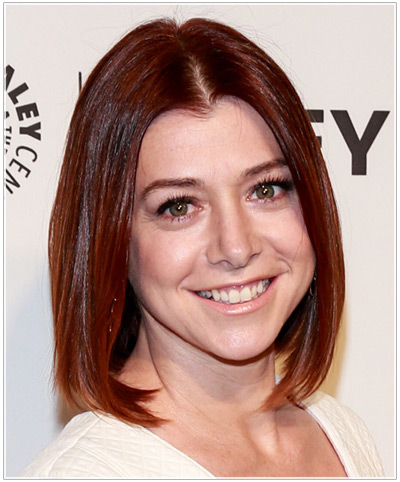 Eternally youthful Alyson Hannigan takes the number two spot this month with her glossy auburn bob. This simple style is a classic 'do that always looks on trend, making it a great option for women who like low-maintenance, high-fashion hairstyles. This blunt, shoulder length bob will work on most face shapes, but women with angular jawlines should switch the centre part to a deep side part instead. This is a manageable and easy-to-style hairdo that is perfect for spring and summer.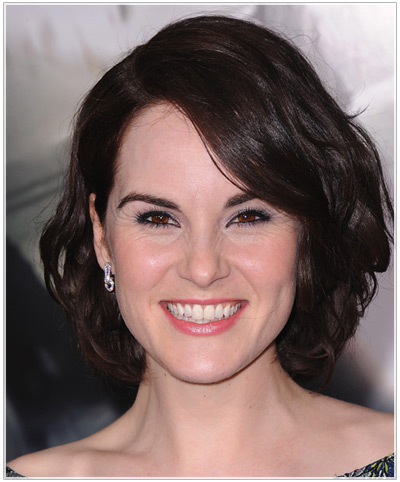 Ta-da! Here is the most popular hairstyle for March—Michelle Dockery's elegant wavy bob. Michelle Dockery is going to be one lady to watch as her popularity increases, thanks to Downton Abbey of course! Michelle has the "English Rose" thing going on, with her flawless porcelain skin, rosy cheeks and of course her naturally beautiful hair. Her dark brown tresses look amazing styled in soft waves and parted on the side. It's simple, elegant and one hairstyle that "Lady Mary" would definitely approve of!
What will the most popular hairstyles of April be? Check back next month to find out!