For the perfect wash-and-go style, you just can't beat the appeal of short hair.
But there's more to short hair than just quick styling times. Short hair is also very versatile and can give you a huge range of looks simply by choosing a certain haircut, adding a great hair color, and styling your hair in different ways.
Short Haircut Tips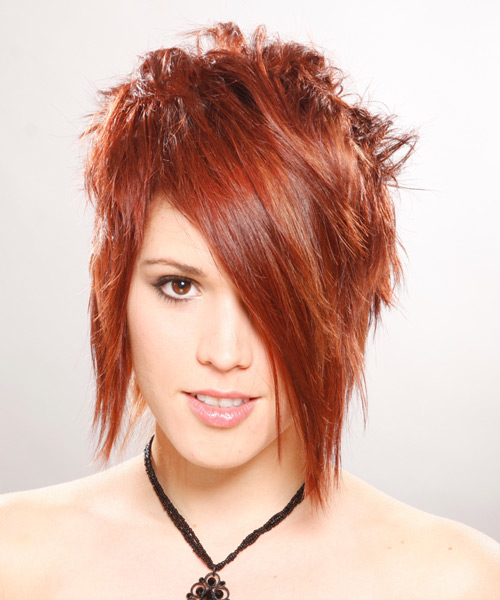 When it comes to choosing a short haircut, the possibilities are endless. These days there are so many variations of short hairdos that the hardest part is deciding which one to try!
If really short hair is a look that you like then a pixie hair cut is a great option. It does suit those with small, petite facial features best, but you can ask your hairstylist to leave some extra length through the top or to add bangs for a softer finish if you have larger features.
If changing your look is something that you do often then keep or grow some long lengths in the top section of your short hair so that you can add variety with spikes, flicks, curls, salon straight locks and quiffs.
To keep your short haircut in shape and your hair in tip-top condition, maintain your cut with a monthly hair trim.
Short Hair Color Tips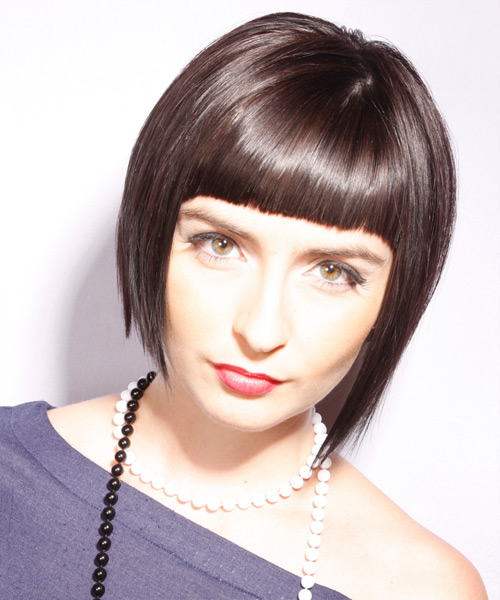 To really make the most of your short hair, use color to create an eye catching look!
Solid hair colors in bold tones will draw attention to your short hair.
Try rich colors and light reflecting shades to highlight the great shape of your hair cut and to give you glossy locks.
Avoid adding lots of highlights to a shorter 'do so that your hair doesn't look dated.
Short Hair Styling Tips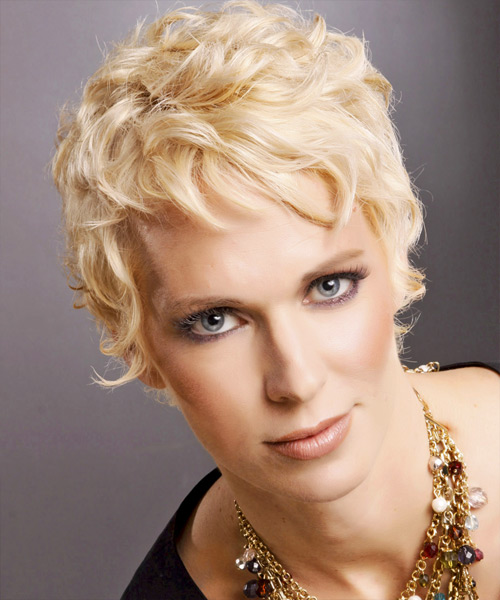 When it comes to styling short hair there are plenty of easy tips that you can incorporate to boost your look.
When blow-drying, dry your hair in sections starting from the back and use a small radial brush to ensure that you reach every strand.
Use hair styling products to add texture your locks. Gel wax and moulding cream are both excellent for short hair and will provide hold without making your hair stiff.
To add volume and body, use mousse at your roots and hot hair rollers.
Jazz your hair up with hair accessories such as decorated pins, colored hair clips and headbands.
If a short hairstyle filled with volume is what you're after, have your hairdresser add hair extensions to your locks that can then be cut to match the rest of your short 'do. Thick hair will instantly be yours, and you'll be able to style with lots of luscious volume!
Remember to make sure you only use small amounts of shampoos, conditioners and styling products to avoid drowning your short strands in too much hair product.
And there you have it! Some great short hair tips. Whether your hair is already short and you're looking for new ways to spice up your look, or you're thinking of going short. These tips will have you well on your way to fabulous looking short hair!
To see how you'd look with any of these short hairstyles, click on the images for a link to try the virtual hairstyle on your own photo or our model.