The Cut: Medium Length, Layered Hair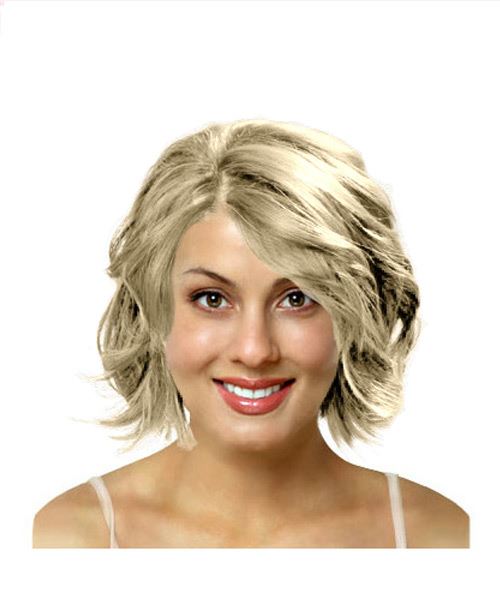 This is a very funky cut to keep balanced and well shaped. Layers have been graduated from the top and blended to the ends, enabling this cut to be versatile and styled into many different looks. The bangs are a great feature and are long enough to be styled in many different ways, including being used to cover high foreheads.
Bridal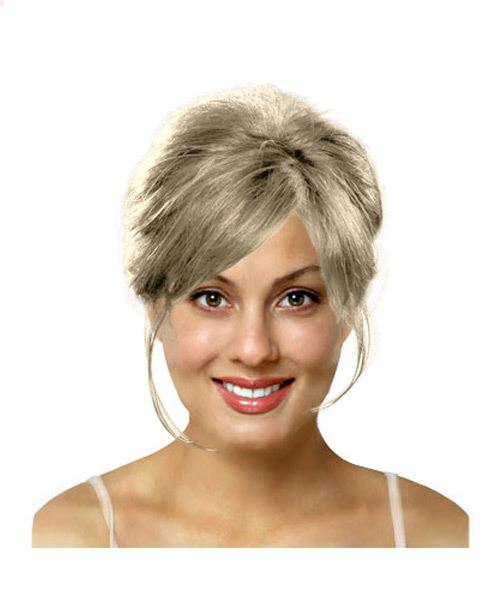 This upstyle is perfect for this cut. The bangs have been used as the main feature and show off the eyes perfectly, while the back has been pinned into a soft and seductive style.
Without Bangs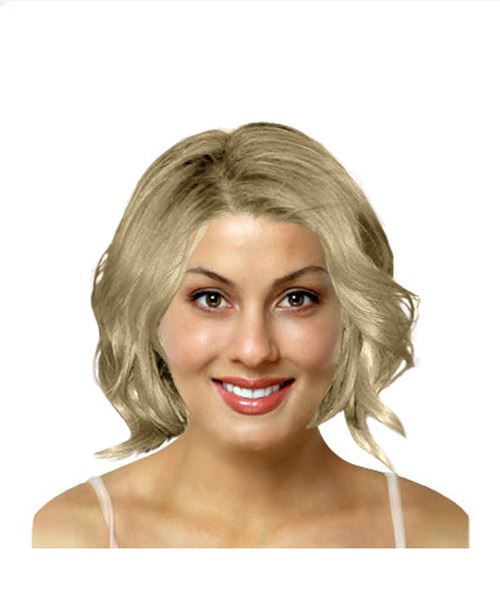 For a look without the bangs, all you need to do is flip the sneaky bangs back. The ends have also been left a little less flicked out. This style is a wash-and-wear look for people on the move who have little time to spend on their hair.
With Curls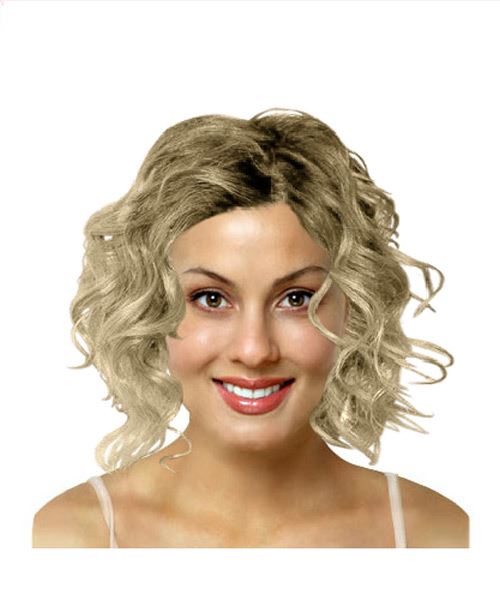 This is a great wash-and-wear style for people with naturally curly hair. For those handy with a curling iron, you can also create this funky look.
With Waves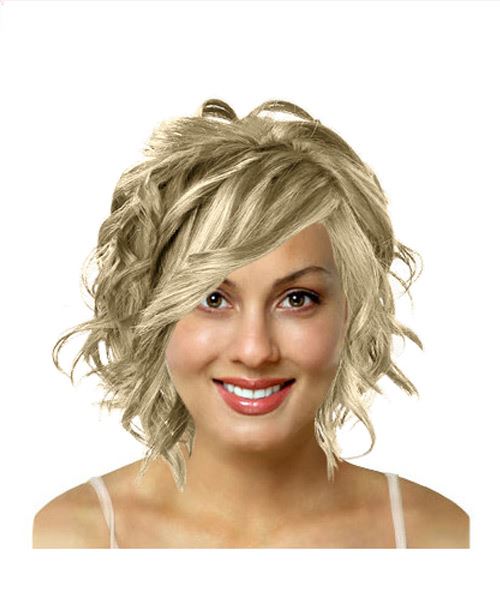 I love this style and it is the perfect look for a night out on the town. All you need is a curling iron, or if your hair has a natural wave, a little mousse. The bangs have been smoothed back to one side to give the waves all the attention.