Paz Vega is stunning, plain and simple. This Spanish actress looks years younger than 37 yet still oozes class and sophistication. Maybe it's her exotic looks, maybe it's her fabulous dark glossy hair, or maybe it's her flawless sense of style but Paz is quickly becoming a style icon both in Spain and around the world, giving Penelope Cruz a run for her money! In fact, she has recently replaced Penelope as the face of L'Oreal Spain. Let's take a look at Paz's hair and makeup and find out what she uses to maintain her gorgeous looks.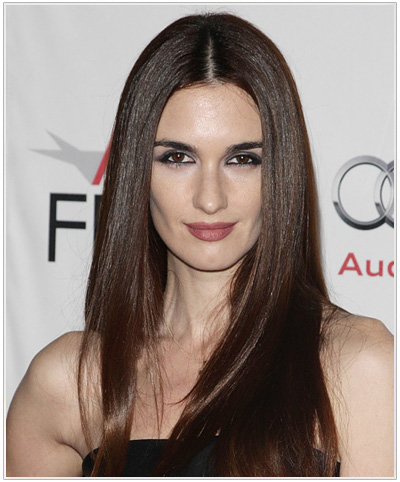 That hair!! It's so thick, glossy and shiny and there is not one split end in sight. Her trick? Like many Mediterranean folk, she knows all about he power of olive oil. Paz told Celebrity Red Carpet that ever since she was a teen, her quick fix to dry and brittle hair was to apply olive oil and leave it on for twenty minutes. It seems to have done the trick as she has one perfect mane on the go! To style it, Paz has blown it out straight and used a flat iron to perfect this silky look.

On the makeup front, Paz makes the most of her dark and mysterious eyes by creating a smoky effect with dark charcoal and black eye shadow, and lining both the top and bottom lash lines with a black kohl liner. The rest of her face is kept natural, with only a soft wine colored lip stain on her lips. This is a striking evening look that will be perfect for brunettes to copy!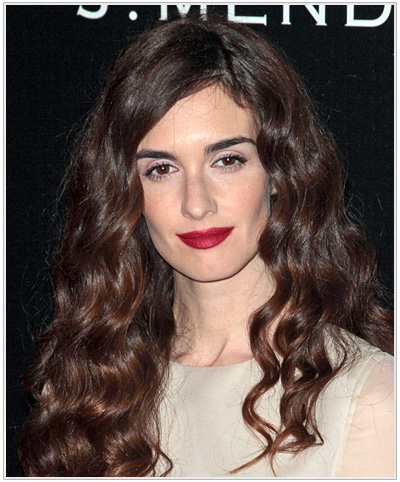 Here, Paz goes for a more casual look and lets her natural waves do their thing. Cleverly, Paz has switched from a center part to a side part—this is a great trick for ladies with wavy or curly hair to try out. Keep your hair under control by creating an off-center part and tucking the front panel behind your ear. Paz's color looks great in both wavy and sleek styles, but it's always great to use a spritz of shine spray when you wear your hair naturally curly or wavy, just to catch the light that little bit more! Paz keeps her makeup minimal here, with a nude eye (except for some mascara) a bit of blush on the apples of the cheeks, and a berry-red lipstick. This effortlessly cool makeup look works for both day and night, so if you are searching for a versatile look, give this a try.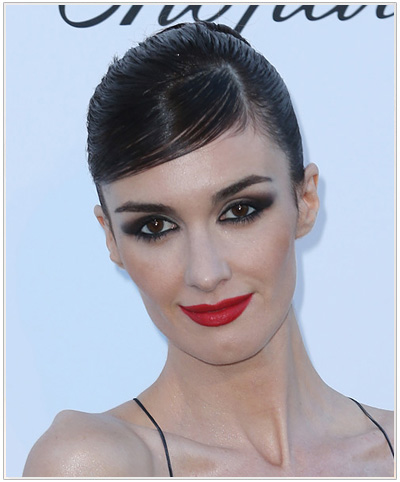 Wow! In Paz's most recent red carpet look, she turned heads with this sleek flamenco dancer-inspired hair and makeup. You don't have to be Spanish to pull off this look with flair, but it does look best on dark hair and features. Start by sectioning off a panel in the front that will be swept to the side. Then, use a light gel or other gloss product throughout the rest of the hair and sweep it up into a high bun at the back of the head. Finally, use some gel on the front panel and sweep it across the forehead and to the side. For the makeup, go for a dramatic dancer's smoky eye that sweeps out past the outer corners of the eye. Paz has used black shadow to match her eye color, but feel free to use any deep color that works with yours. Finally, top this look off with a bright cherry red lipstick. Ole!