Calling all women with medium length hair! It's time for you to check out the latest hairstyles for you, direct from the red carpet. Whether your hair is medium length because you are transitioning from short to long, or simply because you like that length, it's important to remember that a simple style update can make the world of difference, especially if you are in the in-between, growing out stage. So let's get right to it—here are the newest medium length hairstyles!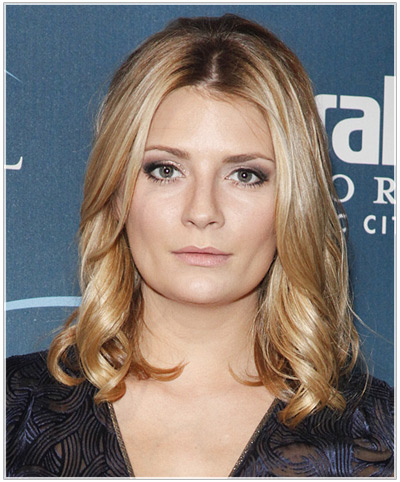 Mischa Barton doesn't look too happy here, but she should because her hair looks fantastic! After all, some of her recent hairstyles that have been pretty dire and this simple curled bob looks shiny and glamorous. If you like simple hairstyles, ask your stylist for a blunt bob with just a few layers around the face. Then, style it up by using a curling iron to create loose ringlets and finish it off with some shine spray for good measure.
For something a little crazier, check out Terri Nunn's two tone 'do. Yes, it's a little year 2001-looking but some people may still be into that. The hairstyle itself is quite nice, with some simple layers throughout and soft waves added in with a curling iron or wand. This would look trés elegant had it been in a rich, uniform shade so feel free to take that route. Or if you like the punkier look, go for the two-tone effect as seen here.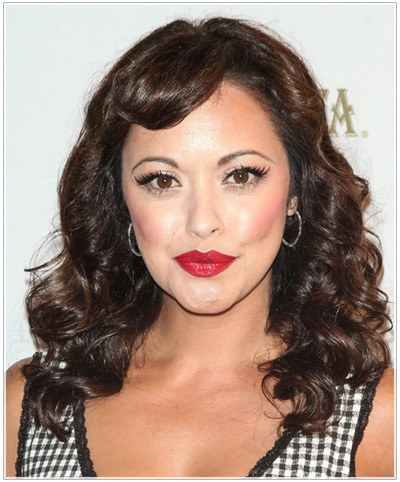 Marisa Ramirez shows off another way to wear your medium length hair—in a cute vintage inspired 'do. Her glossy brown locks have been curled into ringlets and her sweet side swept fringe curled and pinned into place. This hairstyle would also look fabulous worn in a ponytail, or a French twist for a super chic effect. Remember to wear black liquid eyeliner and cherry red lipstick with this hairstyle for best results!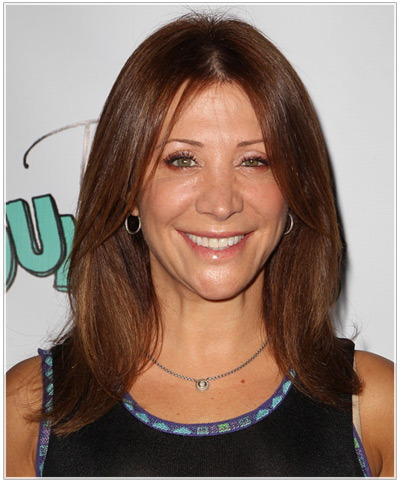 On the other hand, if you are a fan of smooth and sleek looks, Cheri Oteri's hairstyle may be right up your alley. Her gorgeous reddish brown locks have been cut into a shoulder-skimming bob with layers framing the face and shoulder area. This is a sophisticated and professional hairstyle that looks lovely worn down, but would look just as good in a low chignon or French twist, leaving the front layers out to frame the face.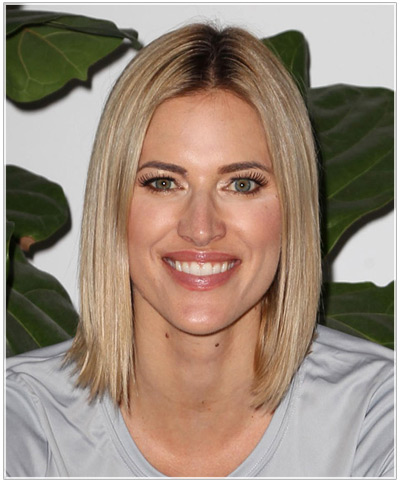 Finally, Kristen Taekman shows us a simple style for medium hair that looks chic and elegant. Her blonde bob is simple but timeless and will work with any look from casual to formal. Kristen's light blonde hair looks fabulous with this blunt cut, as would any other rich, monotone color. Style note: simple haircuts look amazing with strong, monochromatic colors—skip the highlights for a fashion forward yet classic look.
As you can see, medium length hair is anything but boring this season, with classic cuts being the most popular. Take style notes from these ladies and use your color to change things up a bit, or opt for a sleek finish if your hair is naturally curly (or vice versa). Check back soon for more medium length haircuts to get some style inspiration from!