So, you've reached the point where you are sick of maintaining your fringe and you are ready for a new look. Maybe you have decided to let all of your hair grow, or maybe you just want your fringe to grow out longer to match the rest of your hair. In any case, you should get prepared for the annoying, awkward and frustrating stages of growing your bangs out. Namely, the "my bangs are constantly in my eyes" stage, the "my fringe is too long to stay out of my face but too short to pull back" stage and the "This is taking way too long to grow out" stage. Throughout the whole process, you'll need some good styling ideas to make your hair more manageable and stylish while you grow them into a whole new 'do. Here are some of the best ways to style your bangs as they are growing out.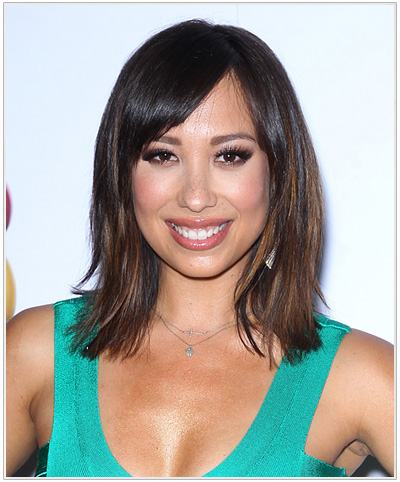 Cheryl Burke flawlessly blends her bangs into this layered cut—the perfect transition style to grow out your fringe. If you previously had a blunt fringe, grow them until they skim your eyes and then have your stylist create an angled fringe that is layered throughout the ends. This will allow them to sit flat and to the side. The other side of the bangs (with less hair) can be blended into rest of the hairstyle by layering the ends. As your bangs grow out, only minor touch ups are needed to keep blending it into the haircut.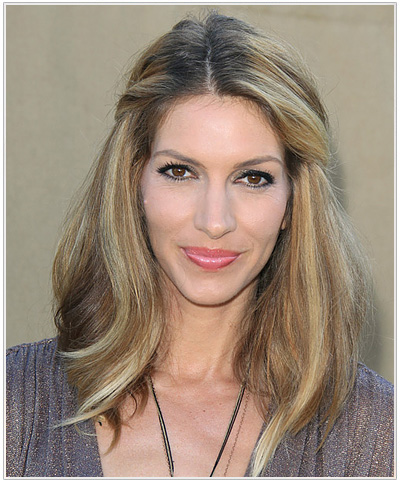 Here, Dawn Olivieri demonstrates a sophisticated way to tie back your bangs when they are in that oh-so-annoying, "falling in your face" stage. Simply part your hair and loosely twist the bangs on either side towards the side of the head and pin them into place. This is a great styling tip to use when your bangs aren't yet long enough to tuck behind you ears.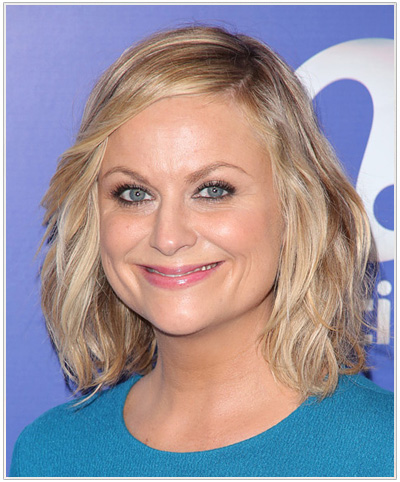 Amy Poehler shows us how ladies with wavy or curly hair can simply blend their bangs right in as they grow out. This technique will also work for ladies with straight hair, but more styling time will be required. To get your bangs off your face using this method, simply use a curling iron or wand to curl or wave the front section of your hair, wrapping it away from your face. If you have naturally curly or wavy hair, it should blend in flawlessly with the rest of your locks. For ladies with straight hair, you'll need to add wave or curl to your entire head in order for it to blend in. Make sure to spray the bangs in place!

Finally, for an evening look, use a strong hold gel to create an elegant hairstyle. Start by creating a deep side part in your hair, then comb through some gel as you sweep your bangs to the side. Continue sweeping the rest of the hair back towards the nape of the neck and then twist into a low bun. Or, secure it with an embellished ponytail holder to create the perfect low ponytail for the evening.