If you've ever wanted to make styling your hair just that little bit easier then keep these tips and tricks in mind the next time you pull out your hair brush, blow-dryer, straightener or styling products.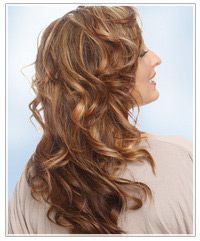 For the best results from your blow-dryer, ensure it has a nozzle attachment. This will allow you better control over styling and give a much nicer end result.

If styling your hair after showering, wait until the humidity has settled down in your bathroom or style elsewhere so you don't risk ruining the look you're trying to create.

When it comes to choosing the right hair brush or roller for your style, remember it's the size that matters. The bigger the brush or hair roller, the less curl you'll get. The smaller the brush or roller, the more curl you'll achieve.

Your hair brush can be used for more than just detangling your hair. Spray the bristles with hairspray and then gently smooth over your locks to hold your style in place, control frizz and eliminate fly-aways.

To limit hair damage with using your hair straightener, always style using small sections of hair and go over each section slowly so you don't have to keep going over your strands again and again.

The best way to blow-dry with the least amount of hair damage is to apply a heat protector and always hold the blow-dryer at least 12 inches from your hair and keep it and the airflow moving evenly between your roots and tips.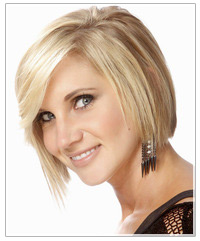 For an easy deep hair treatment, add some olive or jojoba oil to your regular conditioner.

To help get naturally curly hair as straight as possible using a hair iron, try to get as close to your scalp as possible and be prepared to straighten each section twice.

To keep your locks looking good and hydrated when flying, smooth through some deep conditioner and then tie your hair back into a bun or ponytail (or clip it away if your locks are shorter). This will keep your hair looking neat while also conditioning it from the harsh conditions of flying.

For a really glossy, shiny finish mix serum and styling wax together. It'll give you hold and shine at the same time, just remember that less is more.

A scarf can be your best accessory and will work to protect your hair from sun damage, hide regrowth or keep unwashed locks hidden until you can get to some shampoo.

Quiff, buns and ponytails work best on day old hair. The natural oils that accumulate in your hair when it hasn't been washed for a day or so will help your hair mould and hold its shape.