The best way to create a fabulous look is to play off the strengths of your natural hair texture. For those with curls, getting them under control can sometimes be more effort than it's worth. But a gorgeous curly look isn't out of reach. Just use these hair tips to create a defined, gorgeous finish.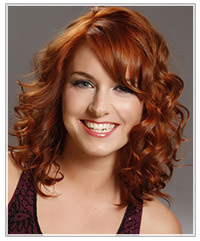 To achieve the look you'll need a blow-dryer with a diffuser attachment, a curling iron, a heat protection spray and a curl enhancing styling product.

Start with damp hair and then work a curl enhancing styling product through your strands to encourage your natural curl. Set your blow-dryer to low heat and use the diffuser attachment to lightly scrunch your hair while you dry. This will encourage your curls, but don't go overboard. Touching your hair too much will cause frizz and ruin the shape of your curls.

Once the curling product added to your hair has been worked though, and the moisture taken out via your blow-dryer, spritz your locks with a heat protection spray and then heat your curling iron.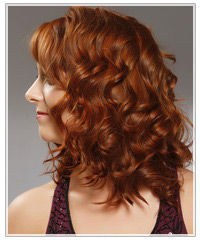 Divide your hair into sections and then re-curl your locks with the curling iron, following the natural shape of your hair texture. This will give you a much more defined curl, eliminate any frizz and provide a smooth enough finish for your look so that you can achieve a healthy shine.
When you're satisfied with the definition and finish of your curls, loosely run your fingers through your hair to break the curls up and give you a more natural finish. All you should be left with then is a beautiful curly look.