We're continuing with our hair trend series so you have access to the must-have hairstyles of 2014. It's safe to say that anything goes these days, but there are certain haircutting and colour techniques that will give you that extra edge and show that you are ahead of the fashion game.

Some trends for 2014 are very bold and would require you to make a drastic change to your appearance, but this may not be your cup of tea. This hair trend, however, is a subtle way to update your look and can be applied to all hair lengths. As a rule, this trend looks the best on straight hair where it is more noticeable, but can also work on wavy hair textures too. The trend we are talking about is of course, chunky, jagged layers.

Check out the images below to get some ideas on how you can incorporate this hair trend into your hairstyle, and which one will suit your face shape the best.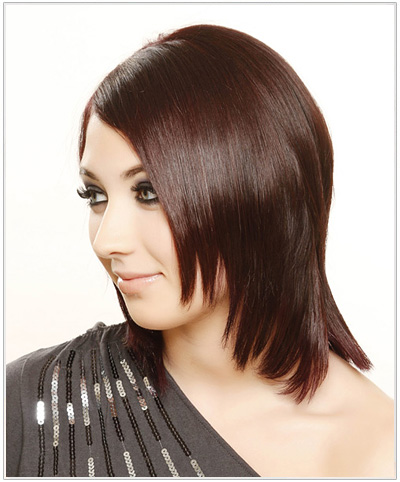 Our model demonstrates how to wear chunky layers in a sleek, elegant fashion. Her mahogany brown bob has no layering throughout the top section but has jagged layers cut throughout the bottom. Her face is framed by heavy layers around her jawline which angle down and then continue around the sides and back. This hairstyle looks great worn down but also looks fab worn up, with the chunky layers around the face left down.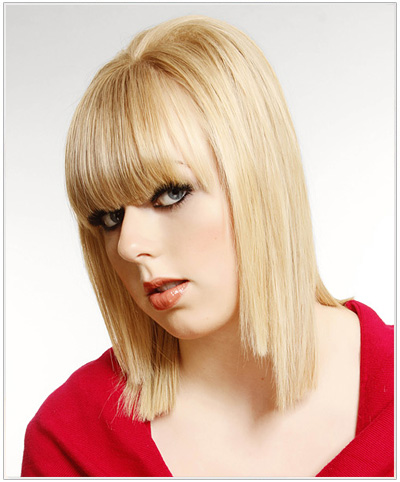 This model is wearing another variation of jagged layer look in her straight bob. This Cleopatra- style bob has been transformed and updated for 2014 with some simple chunky layers in the front that have been left blunt rather than thinned out. This geometric hairstyle is a fashion-forward look for 2014 and would suit women who have an edgy sense of fashion. This is a great option for women with poker straight hair who want to work with it, rather than against it by adding curls or waves on a daily basis.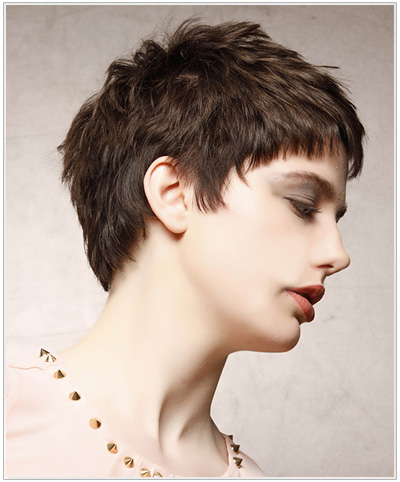 For women who like shorter hairstyles, this pixie cut is the perfect option for you. With thick, jagged layers cut throughout, this hairstyle gives maximum volume and requires only a few minutes of styling time. This hairstyle is a good option for women who prefer a face-framing cut that has dimension and body, rather than the sleek pixie cuts that are commonly seen. It can also be customised for many different looks- try keeping the sides sleek and adding mega-volume on top. Or, define your chunky layers all over for a messy bedhead look, as seen here.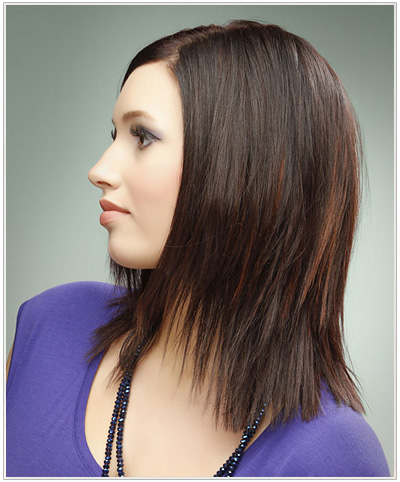 Another way to wear this trend is to add some simple layers throughout your mid lengths to give it some dimension and movement. Our model's jagged layers make her otherwise plain haircut more interesting and fashion forward, and will provide added movement when she wears curly or wavy hairstyles. This is easily styled by blow-drying it straight and then using a flat iron to finish (if desired).

For all of these hairstyles, a good styling wax is essential to highlight the chunky, jagged layers, followed by a flexible hold hairspray to hold it in place.