Whether you watched the Video Music Awards or not, chances are you heard about his year's annual event, thanks to Miley Cyrus' twerking (can anyone say "cringe!"?) Career-ruining performances aside, of course in addition to the music there was the fashion, the makeup and the hair! Here are just a few of the best and worst hairstyles from the 2013 VMAs.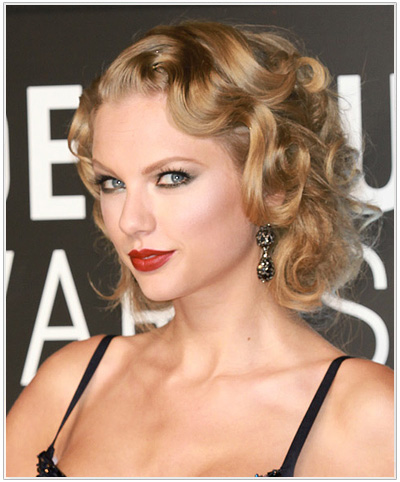 Taylor Swift used to be known for her long mermaid-like waves, but for a while now she has been working poker straight hair and an eye-skimming fringe. So, it was nice to see Taylor go back to her glamorous waves at the VMAs, but this time with a Twenties-inspired twist. Taylor's long locks were pin curled and then pinned into place in this elegant 'do, which is a great way to go shorter for the evening without going for the chop. This hairstyle gives Taylor a much more sophisticated and mature look compared to her straight schoolgirl bangs, and suits her face shape beautifully. Taylor topped it all of with classic glam makeup—black eyeliner and blood red lips.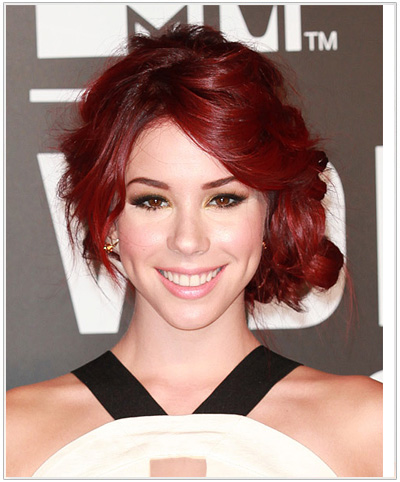 Jillian Rose Reed was another young starlet who got it right at the VMAs. Her glossy red locks looked classy and elegant in a soft up-do, while the loose waves gave her hairstyle an edgy feel that matched her merlot hair colour. This style was achieved by waving the hair first and then pinning it into a low chignon at the nape of the neck. Soft layers were left loose around the face, creating a perfect frame and giving this hairstyle an overall young and trendy feel. Jillian kept her makeup soft and feminine with rose pink lipstick and blush, and slightly more dramatic smoky eye makeup using shades of brown and peach.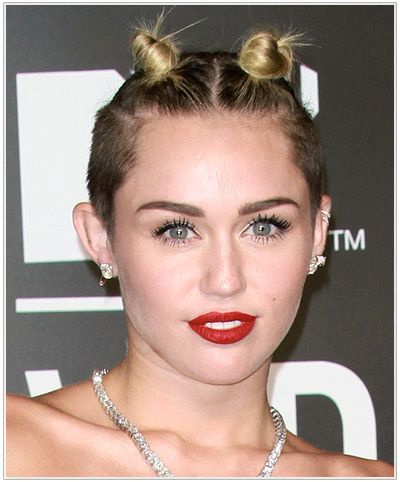 And finally…Miley. You know we had to include her in the best and worst list! And this time unfortunately she is on the bottom end of the spectrum when it comes to VMA hairstyles. We won't even go there regarding her awful PVC outfits and tragic 'dancing' that viewers were subjected to throughout the evening, however we will comment on those buns. The only time these looked cool was when Bjork wore them in the Nineties. And yes, the Nineties style is making a comeback but these still aren't working for Miley. For one, she has shaved most of her hair off leaving a measly patch on top to create two teeny tiny buns that resemble horns, or maybe cat ears? Second, when do tiny top knots go with red lipstick and a diamond necklace? Answer: never. This look was a total style failure from the hair down, so Miley takes the cake for the absolute worst hairstyle at the VMAs. To top it off, she went for the Madonna circa 1990 makeup look—heavily drawn in dark brows and matte red lipstick. The makeup actually could've worked well with another 'do but instead it was bad Nineties overload.
These were just a few examples of the best and worst hairstyles at the 2013 VMAs. Who was on your best and worst list?