With every new season comes a new hair color trend, and this year it's pastel shades. Seen on a variety of celebrities, pastel hair colors added throughout the ends, as highlights or as a funky new solid hair color have been a big hit. You can get on board the trend band wagon by adopting one of these great options.
Purple Punk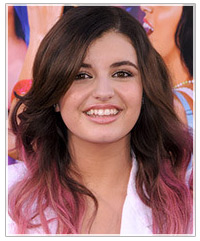 A great example of this trend is teaming your pastel shade with a contrasting base color. It really makes the pastel hair color stand out, and gives you an exciting, interesting look. Just ensure your locks are in tip-top condition if copying this look because everyone will be looking at your ends!
 
 
 
A Hint of Pink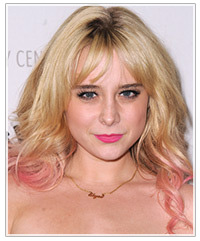 For those who want this look but need to keep it restrained, try adding just a hint of pastel shade through the underneath and end sections of your hair. This type of coloring also has the added advantage of showing no regrowth , so touch-ups are very low maintenance.
 
 
 
Lovely Lavender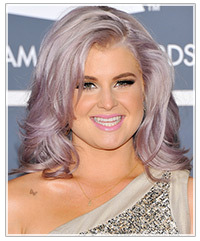 If you really love the appeal of a pastel shade then you might want to consider coloring your whole hair in a lovely subtle hue. This option is perfect for those who want some attention brought to their hair, but aren't fans of bright, loud shades. See a professional hairstylist to get the best finish, and enjoy wearing a unique color look.
 
 
 
To see how you'd look with any of the hairstyles pictured in this article, click on the above images to try the virtual hairstyles with your own photo!