While you might think choosing a hair color is as easy as picking the shade that looks good on the model on the hair color box, or the shiniest and prettiest looking color swatch at the salon, the fact is that there are plenty of ways to choose the right or wrong color. And these hair color do's list some of the easiest ways to ensure that you get the right hair color for you.
Hair Color Do's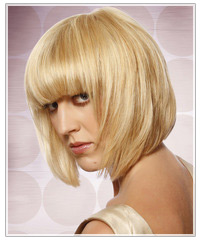 Do take inspiration from others. If you see a hair color you like on a friend, family member, or even someone walking down the street, ask them what the shade is. If you see a celebrity in a magazine with the exact shade you want, or if you find a great color on any of the celebrity or salon hairstyles from TheHairStyler.com's range of hairstyles then take it along to your hairstylist.
Do choose the right hair color for you and your hair. While changing from brunette to blonde or vice-versa works well for some, for others it can be a real disaster. The color clashing with their skin tone or making their locks brittle and prone to hair damage are just some of the side-effects for choosing the wrong hair color for you and the wrong type of hair color for your hair. Avoid mistakes by choosing the right shade for your skin tone and ensuring that your hair is healthy enough to go through the color process that will be required to achieve the color that you want.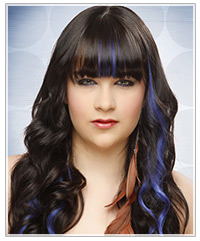 Do ease into a color change. If you're going for a complete hair color change, ease into it by trying a more natural shade instead of something bright or shocking. For example, if you're thinking or trying a red hair color, start out with something that is closer to a soft, dark red instead of jumping right into the brightest red shade you can find.
Now that you have an idea about what to do when picking a great hair color, find a shade for you by using our Virtual Hairstyler to try on a range of true-to-life hair colors and virtual hair colors with your photo or a model photo.