Dry or Frizz Filled Locks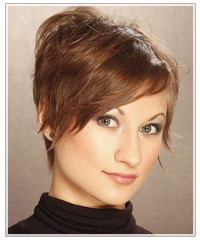 Problem: hair feels and looks rough, you constantly have fly-away strands and any moisture in the air automatically turns your locks into a frizz ball.
Solution: the natural state of your hair is usually the cause of this issue, but it can also be worsened by heat styling and poor hair care. Keep your hair healthy and nourished with these solutions:
Regular hair treatments. Choose nourishing hair masques and hot oils and apply them regularly. Once a week or once a month is ideal, but ensure you do this every week and every month. Consistency is the key.
Shampoo and condition with moisturizing formulas and only 2 to 3 times a week. The rest of the time, allow your natural hair oils to coat your hair strands.
Start using a leave in crème that you can smooth through your locks to nourish and moisturize your hair strands and help keep frizz at bay.
If you do have to heat style, try to avoid using a blow-dryer and hair straightener at the same time, or wait a few minutes in between blow-drying and straightening to allow your hair to cool and prepare to be heated again. It's also extremely important to always use heat protection products so you don't further damage your hair.