If the night before was an epic event and you and your locks are worse for wear, you can still sport a sweet style with very little effort by following one of these styling solutions:
Dry Shampoo Life Saver
Whether it's from styling product residue or dancing the night away, banish greasy, stringy locks with a good dose of dry shampoo. Simply set your locks free, comb through them to detangle, spray in some dry shampoo, let it sit for a few minutes and then brush it out. Your locks will be soft and manageable in no time. They'll also look clean and smell great!
Hair Mask Wonder
If you've been able to drag yourself into the shower, smooth a quick 5 minute hair mask though your locks while you soak up the warm water. By the time you've gotten out of the shower, your body and hair should be revived.
Gloss Over Hair Issues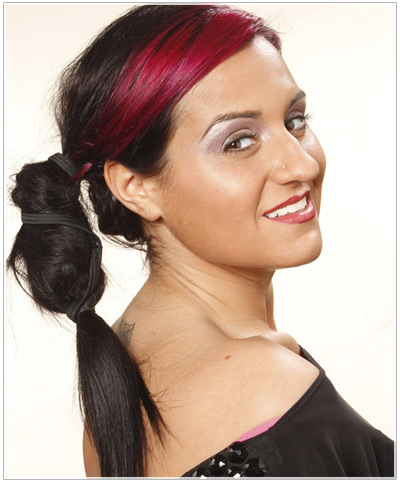 If you don't have the needs or time to wash your locks and need to be out and about, gloss over any hair issues with some hair gel and a hair elastic. Pull a small amount of gel through your locks, particularly in fly-away areas such as around your face and the nape of your neck, and then smooth the rest of your hair back into a sleek ponytail. This will hide away any party effected strands and give you a glossy, chic look.
Ravishing Restyle
If your party look has fared well, give it a quick restyle by flipping your hair part and backcombing your roots for a bit of shape and volume and you should be good to go!