*If you're unsure of your hair type and texture, see our free consultation: "Know Your Hair Texture and Elasticity."
Prom Hairstyles: Medium Straight Hair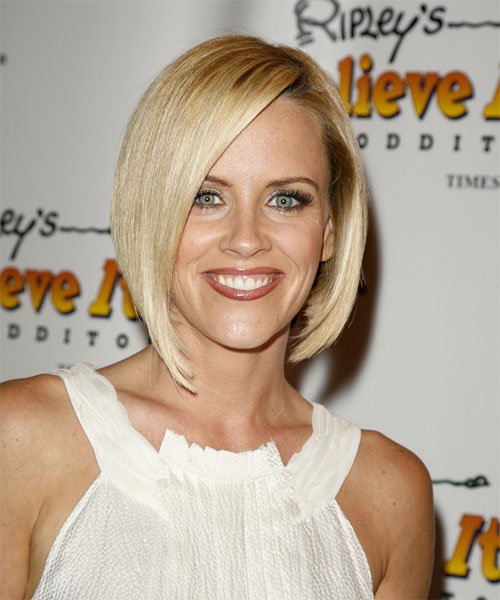 Medium length straight hair is about shoulder length without any kinks or bends. If you've got this type of hair then check out these two stunning prom hairstyles:
1. Classic Elegant Bob
This is a precision cut and the great thing about it is that it'll fall into place gracefully all night long. This bob haircut will suit a prom dress that's quite detailed and "noisy." (For more information about your prom dress's "mood" see our article: "Prom Hairstyles: Hair and Dress Tips.")
2. Plaits on Top for a Twisted Difference
Feel like something a little bit different, maybe a slightly boho or hippie hairstyle? Try this particular style. Plaits aren't just trendy and fashionable, but they're useful because they'll stop your hair from falling on your face. More advantages of this prom hairstyle are that it'll dress up an otherwise simple one length look and plaits make placing a flower or tiara easier.
Prom Hairstyles: Medium Wavy Hair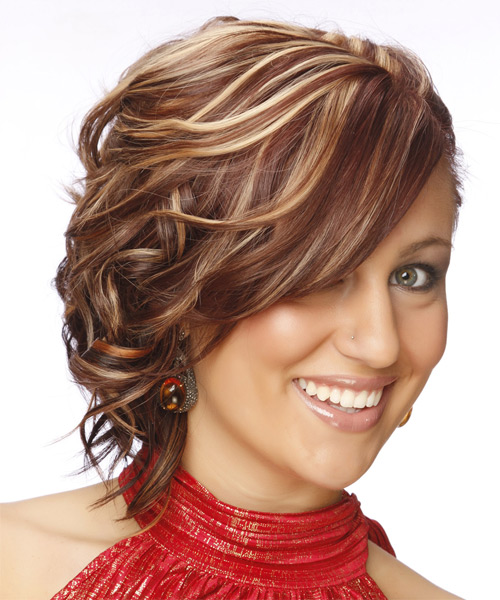 Medium length wavy hair is about shoulder length with a slight bend or "S" shape. If you've this type of hair then here's a couple of head turning prom hairstyle options:
1. Glamorous Waves
If you like the glamorous look and you're a fan of the kinds of hair styles Katy Perry's often wearing, then try something like this with lots of body and bounce. The soft waves are created with hot rollers, and this particular prom hairstyle- because of its added width- will suit longer face shapes.
2. Pinned Waves
Show off your lovely face and cheek bone structure with these fabulous pinned waves. One side has been pinned back off the face, allowing soft waves to fall delicately onto one side of the neck. It's quite a structured hairstyle that's nice and formal looking too.
Prom Hairstyles: Medium Curly Hair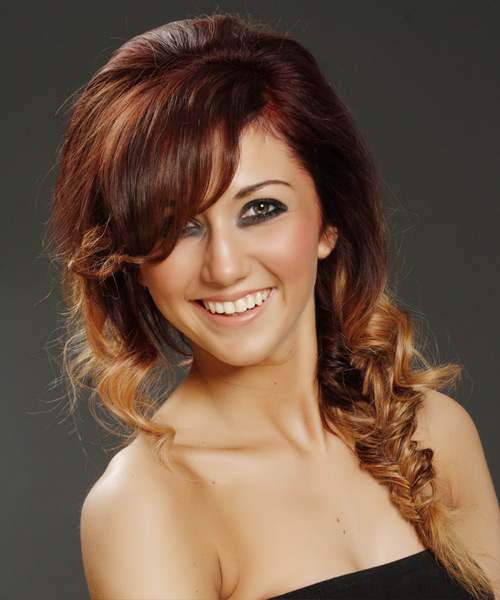 Medium length curly hair is about shoulder length with a definite "S" pattern that forms loops and will spring away from your head. If you've got this type of hair then take a look at two more of our examples of fabulous prom hairstyle options:
1. Eye-Catching Curls
Show off your eyes with this more casual looking prom hairstyle. The bangs have been pinned to the sides and some teasing adds height in the crown. These luscious smooth curls are created using hot irons- which are great for avoiding fuzz too.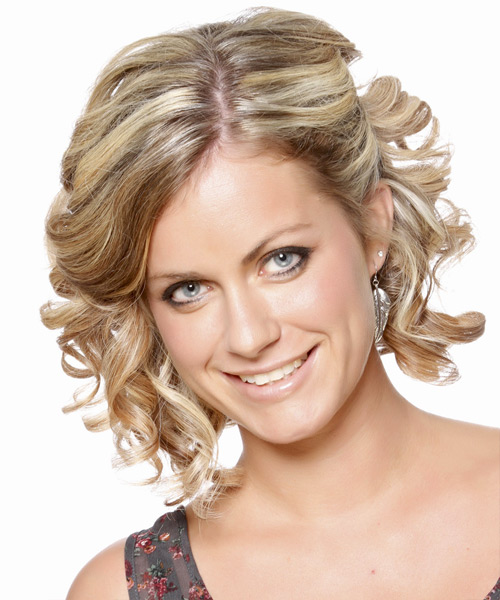 2. Natural Curls
This is a fantastic longer lasting hairdo with lovely natural looking curls. It's pinned up through the back and sides and, since the shoulders and neck remain exposed, it'll work well with low-cut gowns.
Your prom's an important day, and to get ahead of the game (and avoid too much stress) make sure you check out all our prom hairstyle tips! Also if you have any questions feel free to Twitter one of our consultants or send us a message on Facebook.