Jessica Simpson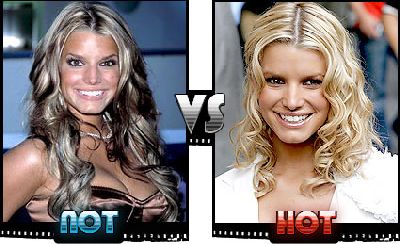 Jessica has changed a great deal since her younger days, and I love her look now. The blonde look and tone is much better for her complexion than her dark tresses and stripy highlights. Also, the shorter length and soft waves really suit her oval face shape and gives her the right amount of shape.
Halle Berry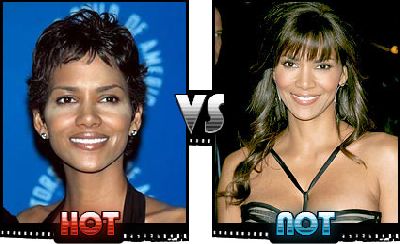 Both the then and now looks for Halle look great but I do like her short style better. The short textured style and the short bangs gives Halle a sexy, lively look, while the long style gives her a more basic yet graceful look. I like the bangs for both styles. She has a great forehead, which is why both bangs suit her. She also has an oval face shape, which means that mostly any style will suit her.
Lindsay Lohan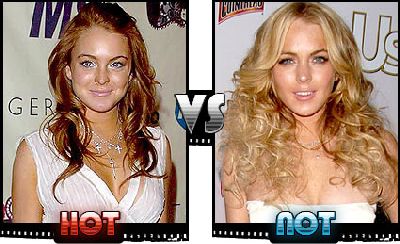 This was an easy decision to make for Lindsay. The style I really like is her older style. The red tones suit her complexion perfectly and the soft layers and waves shape her stunning face. I really do not like her new style because the blonde doesn't work well and the wide waves really make her face shape look out of proportion.
Jennifer Lopez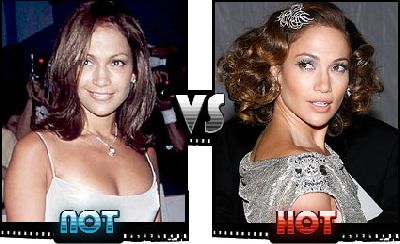 Jennifer has made a big difference to her style. I really like her new look as it captures everything about her classic sense of style. The soft golden tones set off her olive complexion and the lovely full waves gives her diamond face shape balance. I think the older style also works well on her, but it is very plain and simple.