Hot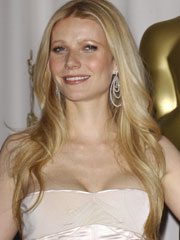 Gwyneth Paltrow
Hot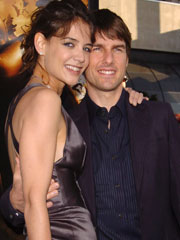 Katie Holmes and Tom Cruise
Not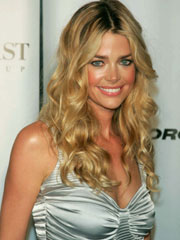 Denise Richards
Hair
HOT: Singular all over hair color - red's and browns are the most popular and add the most shine.
NOT: Chunky highlights - very dated.
Celebrity
HOT: Strange baby names, ala Suri (Tom Cruise and Katie Holmes) and Moses (Gwyneth Paltrow and Chris Martin).
NOT: The messy divorce of Charlie Sheen and Denise Richards.
TV
HOT: Hollywood continues it's obsession with re-working old TV shows into movies with the announcement that the "Dallas" movie is finally going ahead.
NOT: Television specials where psychics claim to contact dead celebrities.
Music
HOT: Top Rappers, LL Cool J and NAS urging fans to become more financially responsible.
NOT: Michael Jackson teaming up with a label in Bahrain to record a new album.
Movie
HOT: The long awaited releases of "The Da Vinci Code" and "X Men 3: The Last Stand."
NOT: Tom Hanks' hair - according to test audiences for "The Da Vinci Code."