Alyssa Milano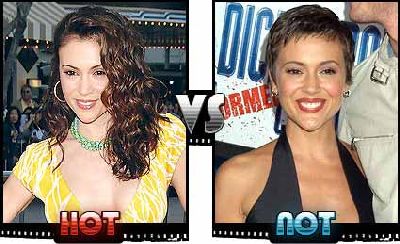 Although this beauty looks stunning no matter what her hair length is, we love the long look on her the best. The length, along with the curls, adds softness to her face and really lights up her whole look.
Halle Berry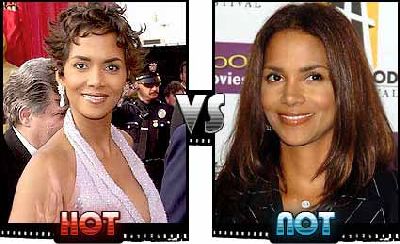 Halle looks great with her short 'do because it opens up her whole face and allows her to show off her beautiful features. The long length is a nice change for this talented actress, but the short style really makes her look pop!
Hilary Swank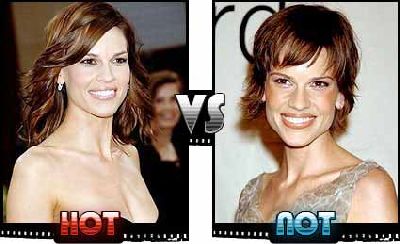 Hilary has one of those faces that just goes with any style, and although her short style is great, her long length hairstyle really gives her a soft, feminine look which makes the most of her stunning facial features.
Jenna Elfman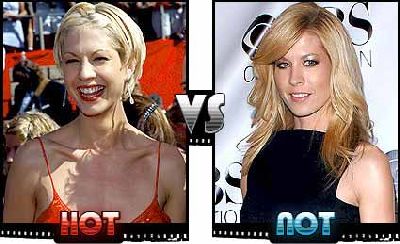 Jenna's long look is a great change and really gives her a sophisticated look, however, her short 'do is fun, flirty and really opens up the blonde beauty's face.