Hot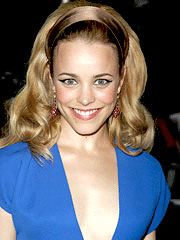 Rachel McAdams knows that she's on to a good thing by wrapping her gorgeous blonde locks in a chocolate colored headband. Yummy!
Hot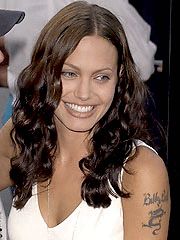 Angelina Jolie's baby news has her shining just like her luscious dark locks.
Hot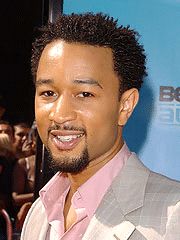 John Legend's hair isn't the only great thing about him...
Hair
HOT: Headbands. Everyone's feeling the '50s funk and glamming it up with hot headbands.
NOT: Long hair. Mid-length bobs are in and long tresses are out.
Celebrity
HOT: Brad and Angelina. Their pregnancy announcement is sure to keep them on the front pages in 2006.
NOT: Breakups. It seems like every pregnancy announcement has been matched with the news that another couple is reverting to the single life.
TV
HOT: Jack's back! The new season of "24" has reminded us why this show is so good.
NOT: Cancelled favorites. "Alias", "Malcolm in the Middle", "The West Wing" and "Will and Grace" will all finish up this year.
Music
HOT: The Grammy Awards.
NOT: Kayne West. Pre Grammy Awards, this singing superstar threatened to throw another hissy fit if he didn't win the Grammy for "Album of the Year." In 2005 Kayne verbally attacked the voters of the American Music Awards after he lost the award for best new artist.
Movie
HOT: Heath Ledger's stirring performance in "Brokeback Mountain" and deserving Oscar nomination.
NOT: Oscar nominations for movies that haven't even been seen by general audiences yet.