I was so excited. I couldn't wait to see their glamorous outfits and I expected the world from their hairdos. And out they came: draped in designer gowns matched with designer shoes, but disappointing with hot roller hair. I'm sorry; I was expecting a bit more than this.
Ok, long sexy loose waves may be the new craze in the Big Apple but did they all need to have them? There's no doubt hot rollers can be great for achieving seductive curves and captivating twists right down to the very ends. But their effect just wasn't up to the spectacle of this event.
Sarah Jessica Parker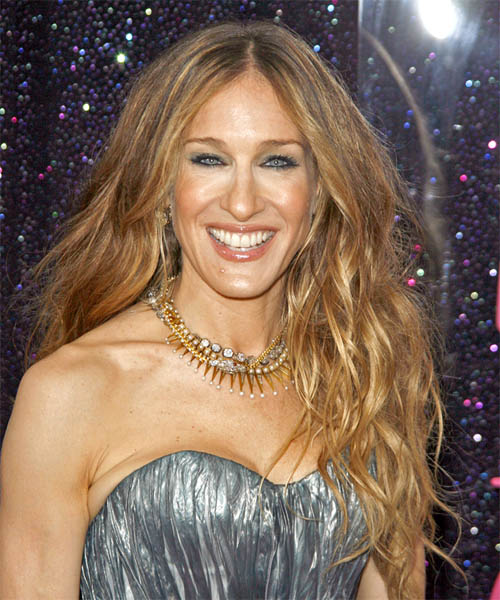 Sarah wore her hair down, and with the help of a hot roller set, her wavy hairdo was well balanced from her mid-lengths to her ends. But you know what: we see her with this style all the time. How about a bit of a change for once? I think an upstyle would have added more elegance and sparkle to her look, really setting off her dress by drawing more attention to her lovely jewellery.
Cynthia Nixon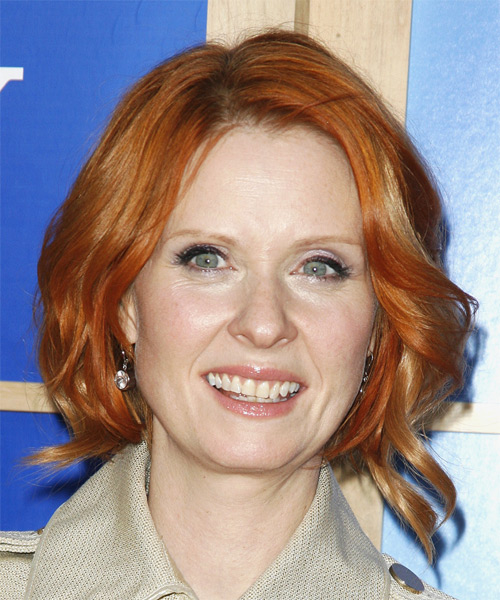 Did somebody say "hot rollers anyone?" because Cynthia used them too, and as a bit of a quick fix because I doubt she spent much time adding waves to her shoulder length bob. I would love to have seen her with something really different. Sure, she attempted a little change with her color tones and highlights, and I'll give her credit for that, but imagine how sensational hair extensions would have looked! They would have been perfect for flattering her long neck.
Kristin Davis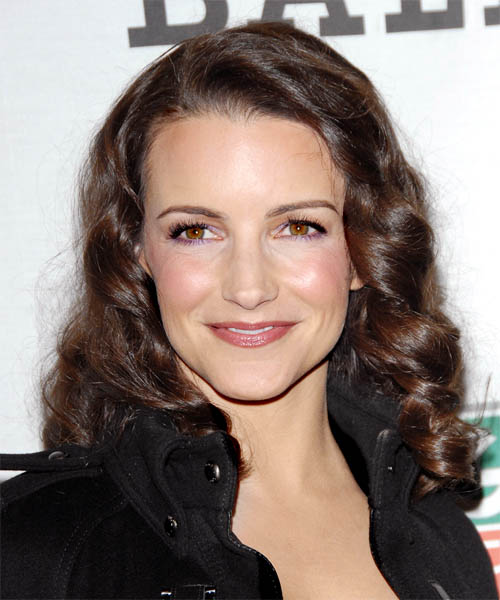 So it seems New York's run out of hairspray and bobby pins- and hair accessories too. Everyone's going hot roller crazy instead. Take Kristin's dark chocolate tresses: it's just another wavy hairdo she could've worn to the mall. You know what would have made all the difference and injected a bit more sparkle into her look? A golden diamante to match her golden gown.
Kim Cattrall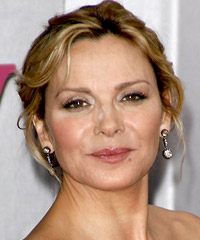 Kim came close, but also just missed the mark for me. With her upstyle, a hot roller set would have been necessary to pin and hold her fine hair. But even though she understands how to work with her hair's texture, she didn't turn any heads with this style. Again, I think it was just too casual for this big event- and I'm sorry, it just didn't do her justice. There were no smooth edges, nor was there any real shape to suit her. Really, if you're going to wear an upstyle, wear it properly and make sure it complements you and your overall look.
The hot rollers fast disappointed me- in fact, I was disappointed before the night even really started. My premonition of exquisite hairstyles was shattered by normal hairdos. I can't help but think the stars needed to have a coffee about their hairstyles before the big night (because we all know they do that well). Maybe they should've left things up to their alter egos, Carrie, Samantha, Miranda and Charlotte, because they always WOW the crowd and add sex to the city!
* In part two of this article we'll show you the stars with the sexy hairdos we think add that missing sparkle to their style.