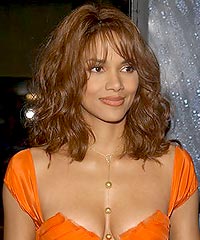 Halle Berry was born on August 14, 1966 to her African American father, Jerome Berry and her Caucasian mother, Judith Berry.
Halle's first big break came at 17 when she won the Miss Teen All-American Pageant and used the win to launch her modeling career, which then led to acting.
Halle got her first real acting break on the TV series, Living Dolls and takes her acting so seriously that she continues to play her characters even when the cameras have stopped rolling. This method has paid off well for Halle and she has appeared in several movies such as Jungle Fever, Boomerang, The Flintstones, and in bigger and better roles, including X-Men where she played, Storm, a mutant who can control the weather, Swordfish, Die Another Day and Monster's Ball for which she won an Academy Award.