Sandra Bullock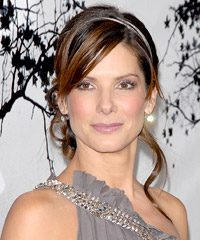 Sandra looked beautiful on the red carpet with this classic upstyle. Her hair was pulled back into a low featured position at her nape area and a headband was placed at the top of her head to add style and to hold any loose ends back off her face. Her thick side bangs are a great styling option to try to add softness around the face and for hiding a high forehead.
Scott Bailey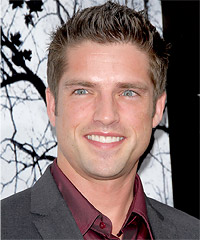 This is a great hairstyle for Scott. His back and side sections were tapered up from a shorter length to create a very tidy look. Leaving longer lengths at the top, as Scott has, is an easy way to style the hair into different textures. This is a great hairstyle which will need regular trims to keep it looking tidy.
Adrienne Frantz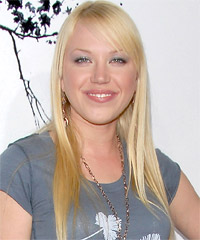 Adrienne wore her hair in a casual, easy 'do and looked great! Feathering layers were cut into her fine, long hair to add movement into her hairstyle, and her long, thick bangs were side swept to help cover a high forehead. This is a great hairstyle for oval face shapes and regular trims at the ends of the hair will be needed, especially for those with fine hair as the feathery layers require extra care to look great.
Nia Long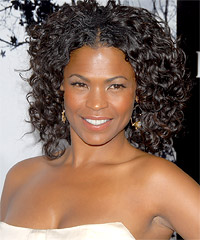 Nia proved that she knows how to make an impression with this body boosting style. Layers were cut into the ends of her hair to help set the shape of her curl and to take weight off her ends, creating more body in her top section. This is a great hairstyle for round face shapes because the centre part and body on top will help to achieve a more oval look.