Jessica Alba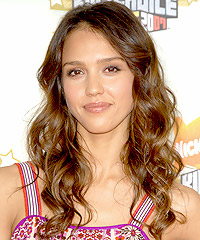 Jessica looked great with the help of this soft, wavy style. Piecing layers were cut throughout her ends to add movement and to create extra body. This is a great style for longer face shapes because the side part and falling bangs balance and minimizes the length.
Zac Efron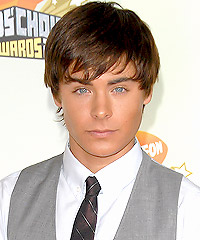 This is a very textured style for Zac. His hair was cut with a razor and was styled to fall over his ears and forehead. His bottom hairline was also cut piecey and styled to kick out with the help of a razoring technique. This is a great style for longer or oval face shapes.
Vanessa Hudgens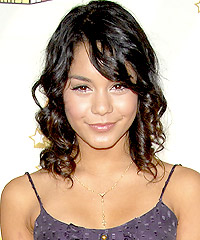 Soft and sexy curls were a cute choice for Vanessa. Her hair length was left at shoulder level and a small amount of layering was added to her ends to add texture and body to her curls. Side swept bangs were also added to help frame Vanessa's face and to draw attention to her stunning eyes.
Amanda Michalka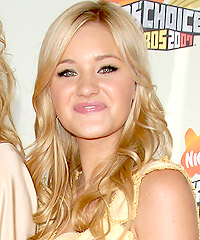 For this great style, Amanda's beautiful long hair was layered softly through her ends to add fullness and body and her top section was smoothed to sit flatter. Her side part was used to allow her bangs to angle down and across to finish this simple yet structured style.
Alyson Michalka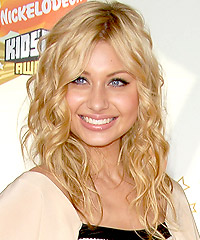 Alyson went for a textured finish with her sexy spiral waves. Her soft, casual looking hairstyle with parted bangs is a great choice for a high forehead.
Rihanna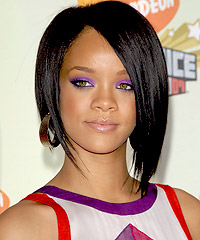 Rihanna looked fantastic with this very sexy concave bob cut which featured very sharp pieces falling towards her front. The nature of this hairstyle draws attention to the eyes and the bridge of the nose and is a very dramatic look and shape.