There comes a point in every young celebrities life that they like to do something a little different with their image. For Miley Cyrus, that meant taking her classic light brown, mid-length locks and dying them platinum blonde before chopping and shaving them into a sassy 'do. Was it the right choice? We explore her hairstyle evolution below...
Mid-Length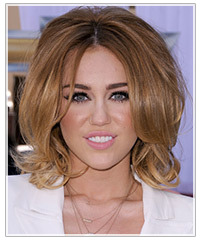 For years, Miley had long brown hair that served to keep her teen queen image intact. As she got older she opted for a more grown up look with this mid-length hairstyle. The color was a sophisticated light brunette shade and her centre hair part and volume evoked a business-like finish with some fun thrown in. It was a nice mature change for her, but also the starting point for her big hairstyle transformation...
Short Hair with Flair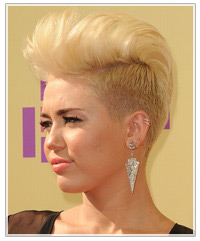 From her lighter, mid-length look, Miley took her hair color to a lighter shade and stepped up into this golden blonde tone. She took the mid-lengths into a longer length on top, with shaved sides. The length allowed her to play up her locks into an edgy look suitable for a young woman trying something different. There were people that loved this look and there were people that hated it. Miley, however, wasn't finished with her hair just yet and took it a step further...
Clipped Pixie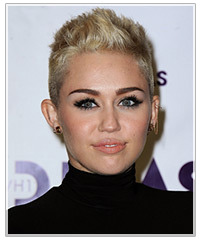 Miley's current style is this clipped pixie cut. The color is blonder still and verges on a platinum blonde shade. The short crop is not as out there as her Mohawk, but still earns her a place on the edgy list. It's a versatile cut that would be easy to maintain and style for a celebrity constantly on the go.

 
What do you think of Miley's hairstyle evolution? Which look was your favorite, and would you ever take the same styling risks? Let us know by leaving a comment below.