Of course, it depends on your outfit, makeup and general sense of style, but there are some earrings that look especially fabulous with certain hairstyles and face shapes. Check out our gallery of celebs who know how to rock the right earrings!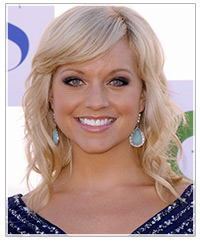 Tiffany Coyne has chosen a gorgeous pair of ice blue earrings that match her eye color. The teardrop shape is the perfect shape to wear with her heart-shaped face and fine, layered hairstyle because it adds a sense of volume where her ends start to thin out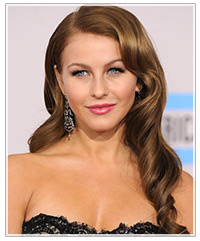 Julianne Hough has an oblong face shape that is slightly narrower at the bottom. Her chandelier earrings work well here because they are intricate and wide, which helps to add width to the lower portion of her face and balance out her long hairstyle.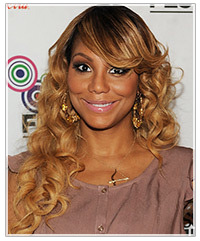 Tamar Braxton looks great in these golden hoops. The chunky embellishments are perfect for her heart-shaped face and match the color and volume of her golden, wavy hair.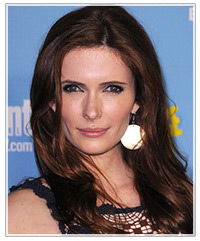 Bitsie Tulloch knows how to soften up her square face-with circles of course! Her silver discs balance out her angular jawline, and add some excitement to her otherwise plain hairstyle.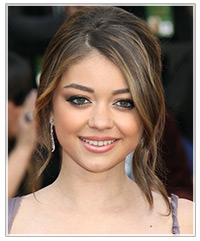 Sarah Hyland shows how to wear earrings when you have a round face-choose long, thin earrings to balance out full cheeks and a small chin. These are also a great choice to wear with updos because they create a shimmery frame for your face.