Sometimes we just want something new without changing our entire look. If this applies to you and you have bangs, consider changing the way you wear them-it can modify your whole image for the better!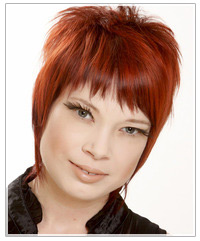 Our model shows us how to wear a side-swept bang-a great idea for summer. On hot days when you can't bear a full fringe, use some styling wax to hold them in place. You will need to have longer bangs to pull off this look -eye-skimming length is ideal.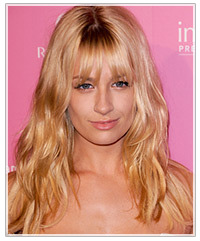 Beth Behrs sports a light, layered fringe that will look great and feel comfortable in the summer. These airy bangs provide just enough coverage to the forehead without being sparse.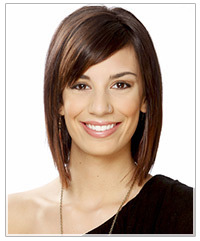 If short bangs are essential for you, adding some razored edges can help break up the heaviness and provide a gorgeous frame for your eyes.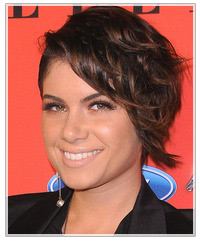 Or if you are growing them out, copy Leah Labelle's look and add some side-swept curls to the mix. This is the perfect way to wear bangs with an updo, bun or ponytail.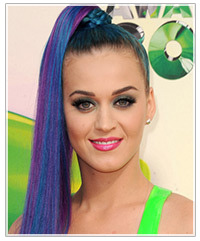 For hot days on the beach, you may not want any bangs at all! In that case, scrape them back off your face into a tight ponytail, Katy Perry style (neon hairpiece optional).