We have thousands of hairstyles on our website, with more being added on a regular basis, so it is always interesting to see what styles viewers are clicking on the most. You would think that long, wavy red carpet celebrity hairstyles top the list, but that isn't always the case. In fact, in January, the most viewed hairstyles by visitors to TheHairstyler.com were predominantly short, sensible 'dos.

This trend report is created by you, the viewers, and the hairstyles that you clicked on the most. So without further ado, here are the most popular hairstyles in the first few weeks of January 2014.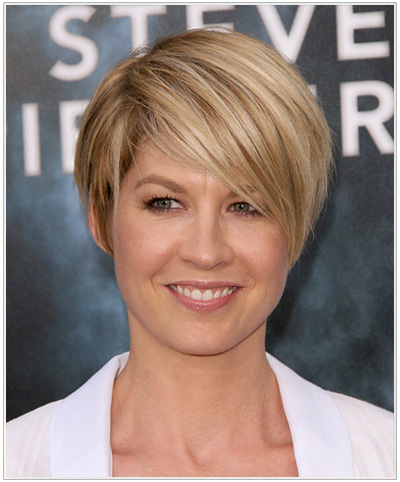 Jenna Elfman has always been known for her cute, short hairstyles so it's no surprise that she has been the top pick for January so far. Her face-framing short 'do looks chic and trendy with a side-swept fringe on one side, and a shorter tapered look on the other. This jagged cut works best on straight hair that has a fine to medium texture, and it will suit all face shapes with the exception of round, triangular and heart.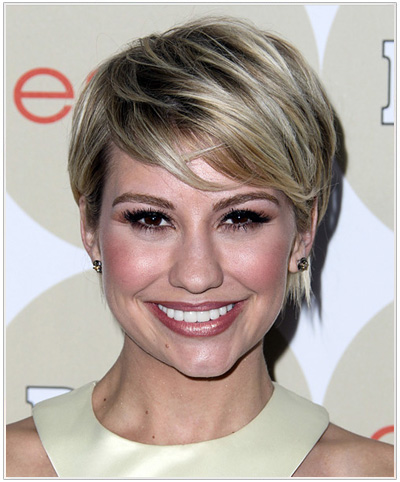 Chelsea Kane's similar hairstyle came in at number two, which shows that at this time of year, women are looking for an easy to manage hairstyle that is low on styling time but high on glamour. Chelsea's cut has longer layers near the front that can be worn forward or tucked behind the ears depending on the look that you want to go for. This haircut is great for heart, oval, round and triangular faces, and will suit straight hair the best.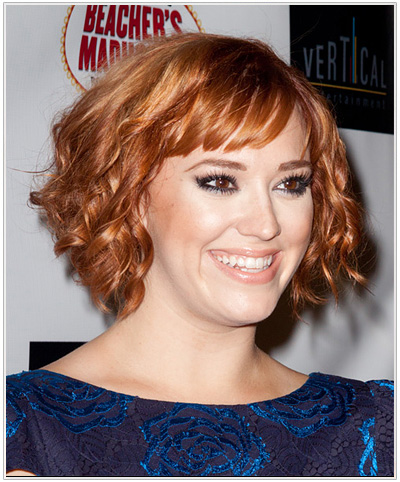 Still on the short hair theme, number three is Andrea Bowen's curly copper bob. This hairstyle is a good look for oval, oblong, square and diamond shaped faces, and suits wavy hair the best. Ladies with straight hair can get this look as long as they don't mind the extra styling time to curl the hair. The copper colour is a lovely shade for women with cool skin tones to try out, so give it a go if you want a more fiery hue to your hair!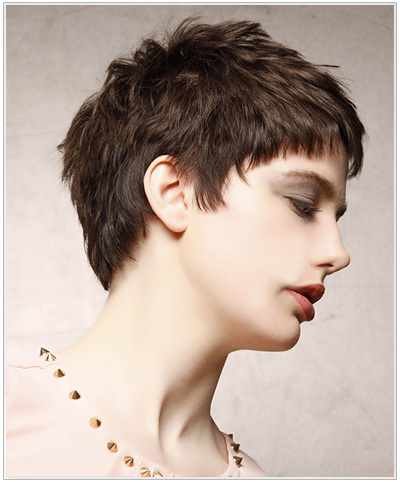 Number four on the list is a jagged tapered 'do with maximum texture and body. This is a no-fuss hairstyle for women who love to keep the focus on their face and maintain a wash and go hairstyle. This 'do works for round, oval, heart and triangular face shapes.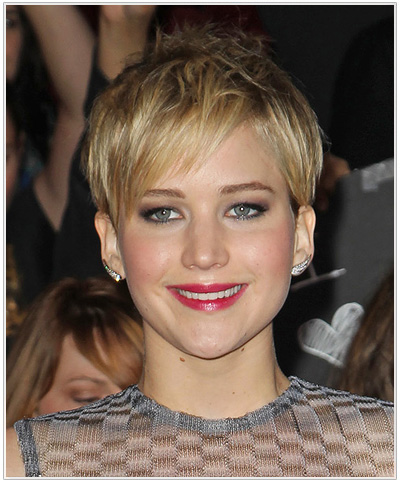 After Jennifer Lawrence debuted her new cropped 'do, there was a rush to the salon by many women for the same cut. This longer version of a pixie cut looks fabulous with an angled jagged fringe and piecey layers on the crown. This haircut will work for straight hair on a round, oval, heart or triangular face shape.

The top five cuts of January show us that women right now are interested in going for face-framing cuts rather than long, red carpet style tresses. It could be because January is a month for most of us to focus on getting back to work, getting our finances in order and improving our image. These short hairstyles are perfect for women on-the-go who want a trendy look that can work for day or night, both in and out of the office. Plus, the minimum products that are needed to create these styles is a bonus for women who want to save time and money.

What will the most popular hairstyles be in February, the month of love? Check back then to find out!