We're not talking about bright punky streaks, but rather rich eggplant and indigo shades that, if done properly, can add just the right amount of color to your hair without looking tacky. This is a look for women who like to dress edgy and have fun with their appearance—purple highlights just wouldn't go with a corporate 9 to 5 style! If this sounds like you and you are ready for something new, take a look at these models and see how purple could transform your entire image.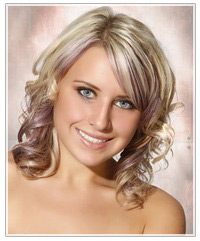 First thing's first—you need the right base color for these highlights to work. Dark violet tones will work best on blonde hair, while more vibrant purples stand out in dark hair. Here, our model wears deep purple lowlights placed under her light blonde color for a peek-a-boo effect.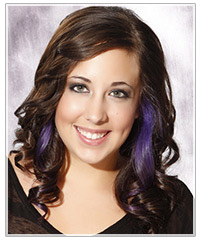 Ladies with brunette or black hair will look better in a brighter shade that will stand out against their dark locks. Our model has thick, bold streaks placed near the front, but you can opt for thinner ones hidden in the bottom layers for a more subtle effect.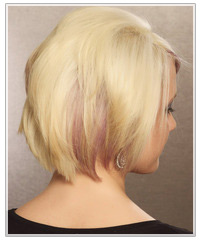 Finally, for just a touch of violet, copy our model and add thin panels to the sides and back of the hair in a soft eggplant color