Kate Middleton has been credited with bringing back ladylike fashion, nude tights and, most likely based on her wedding day 'do, the half up half down hairstyle. Celebs seem to favor their hair either completely down or in an updo for the red carpet, so we don't get a lot of inspiration for half-up styles these days, but it seems to be making a comeback with these new hairstyles spotted at the latest red-carpet events.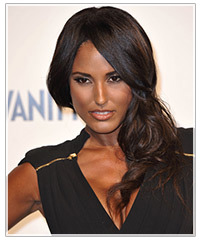 Jeanene Fox does a modern take on the half up do with this side-swept style that has been pinned to one side. This sexy half up do is pinned at cheek level, and lets her long waves flow to one side.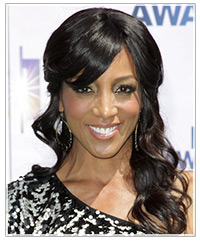 Shaun Robinson wears her hair half up, showing off her long corkscrew curls. Robinson has pushed her bangs to the side, while the top section of her hair has been pinned at the back of the head. If you prefer to have hair framing your face, leave the pieces by the temple hanging free, as she has done here on one side of her face.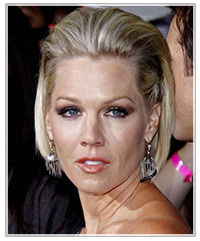 If you have short or medium length hair, try Jennie Garth's style. Instead of securing the hair at the back or side, both side sections have been braided towards the back of the head, with the crown section being backcombed and styled to the back.
This is a modern and funky way to wear your hair half up. Whether Kate Middleton will ever rock this look—well, that remains to be seen!
See more half up half down hairstyles here.