Stick with the low fuss laid-back look: that's what the best hairstylists are saying is the big hair trend at the moment. That means you can put your straightener away for a while and reduce your hair products too because the sleek and sharp hair look, where your hair's teased and set within and inch of its life, is out.
Hairstyles right now are all about looking casual and relaxed. And that's good news too because it means your styling time will be quite drastically reduced. To achieve the laid-back natural look, let your hair dry on its own, leave your fly-aways, avoid a razor-sharp center part, choose a shade similar to your natural color, and if you're tying your hair up then leave a few loose strands around the front. It's easy.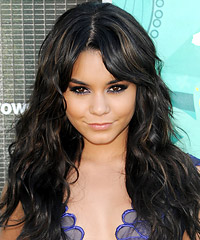 Katie Holmes and Vanessa Hudgens are notorious ambassadors of laid-back locks. Katie's short hairstyle, with layers graduating up to the crown for shape and style, is a great example of minimal styling for maximum effect. The only thing she's really done is direct her hair into position while applying a small amount of finishing product. For Vanessa, her long layers help her achieve a casual look, but you can also see that she hasn't gone overboard smoothing down the ends with finishing products.
Make a hair appointment and talk to your stylist for more ideas about how you can achieve a laid-back look. You want to create a low fuss and relaxed impression but you also want to look good, so don't be too carefree (don't forget your lipstick and other beauty products).