We've seen red highlights, pink and even baby blue, but the latest "it color" for highlights is none other than green! But don't let images of neon greens put you off-the new greens are deep, dark and sophisticated. Have a look at our gallery below and decide if you could pull off green highlights.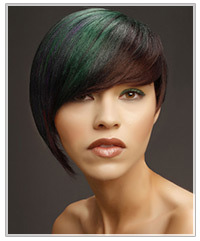 Our model looks gorgeous in green in this photo. Her rich brunette hair has been highlighted with thin panels of emerald green throughout the crown of her head for an ultra glamorous effect. If you have black or dark brown hair, this jewel-tone green is perfect for you.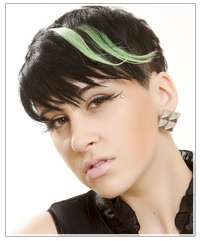 Mint green streaks are perfect for ladies who love an edgy look. Our model has two bold highlights near her fringe, which is just enough color to make an impact. This mint shade looks dramatic with dark hair, but will also suit platinum blondes.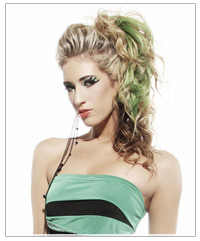 These green highlights are more fun than fashionable, so if you like to try out crazier looks, then this is the one for you. Our model has added grass green highlights to her ponytail for a shock of color. This shade is hard to match and really only suits light blonde, cool toned hair.

 
One word of caution-red and green clash so if you have any hint of red in your hair, don't even contemplate this trend-just let it pass!