Likewise, adding some bouncy curls to liven up your locks can also make a different impression. Most people can wear their hair both straight and curly…but there is always one style that is just that much better than the other. This depends on the hair of course, but other things as well such as one's personal style, makeup and overall 'look'. Take Victoria Justice for example, who regularly swings back and forth between curly and straight hair. See how her image changes up below: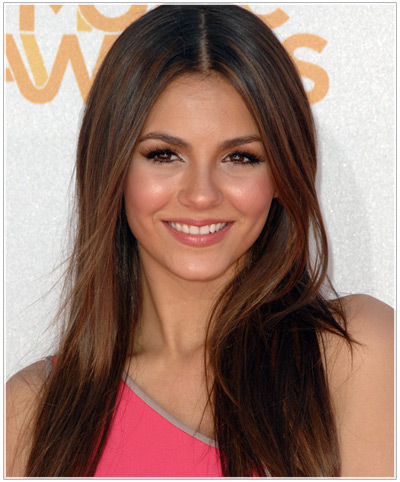 Here, Victoria's long, straight locks with subtle highlights gives her a youthful, all American girl look. The centre hair part looks great with this simple but chic hairstyle, and her hair looks super glossy thanks to the straight hair texture.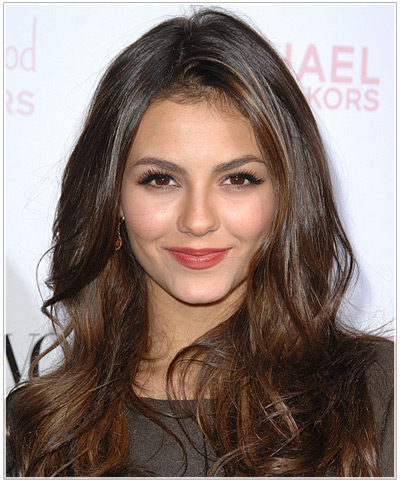 By adding some bouncy waves, Victoria instantly looks like more of a wild child with her voluminous, tousled 'do. Lots of volume in the crown area and an off-centre part completes this sexy hairstyle.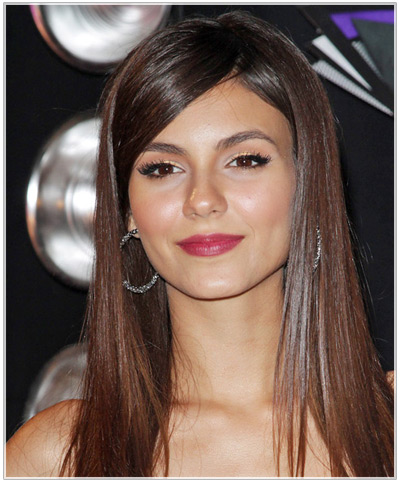 Here, Victoria looks exotic and glamorous in her poker straight tresses that have been parted on the side. Her hair looks shiny and healthy in this gorgeous style.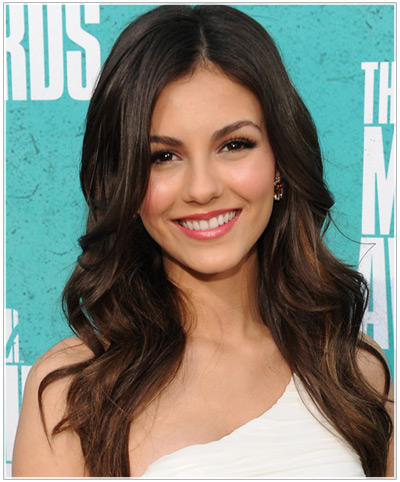 Finally, Victoria goes back to long Grecian goddess waves and an off-centre part. Her look is transformed again but this time she gives off a soft, sophisticated vibe.
She looks fab in all of these styles, but which one is Victoria's best?
To see how you'd look with any of the great hairstyles pictured in this hair blog, click on the above images to try the virtual hairstyles with your own photo!