Monica is one of these women.
Blessed with an oval face, pointed chin and high cheekbones, Monica can easily wear short hairstyles as well as classic longer ones.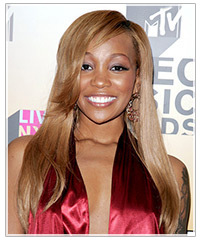 Here, we see Monica in a long, one-length style that has a side-swept fringe and a bit of layering around the cheekbones to one side. Although the hair color is not the best choice- it's a bit too light and washes her out-the long hairstyle looks great on her face and suits her sense of style.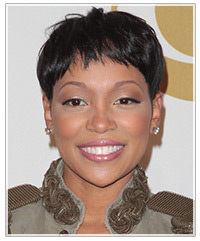 In comparison, this short, layered hairstyle gives Monica a completely different persona. Here, her face takes centre stage and the haircut gives her a more mature, serious image. But her short hair is anything but boring- with a bit of product in it she can pull off trendy bed head styles too. The color is a vast improvement and cools off her skin tone while matching her eye color. Her choice of light, feminine makeup brings out the best of her features and the haircut itself.
Both of these styles look fabulous on Monica-which one do you prefer?
To see how you'd look with any of the great hairstyles pictured in this blog, click on the above images to try the virtual hairstyles with your own photo!