Her dramatically arched eyebrows, high cheekbones and bright blue eyes are some of her key features that she is known for. While her hairstyle changes up slightly now and then, Amy Poehler always stays within the light blonde range of hair color which is a good choice for her warm skin tone and eye color- but even subtle differences in her blonde locks can give her a very different look. Here are a few of Amy's looks—which one is your favorite?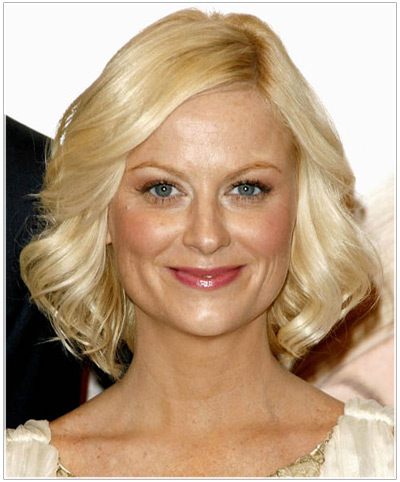 Here, Amy glows in a light warm buttery blonde bob. The side hair part, soft curls and layers throughout create a nice frame for her face shape and balances out her proportions.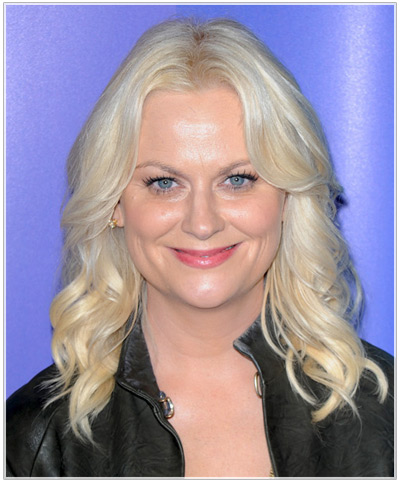 This look is not Amy's best. She has moved from a warm blonde to an icy ash blonde that washes her out. Her warm skin tone becomes pink and she generally looks less vibrant. The centre hair part is not working with her high broad forehead either.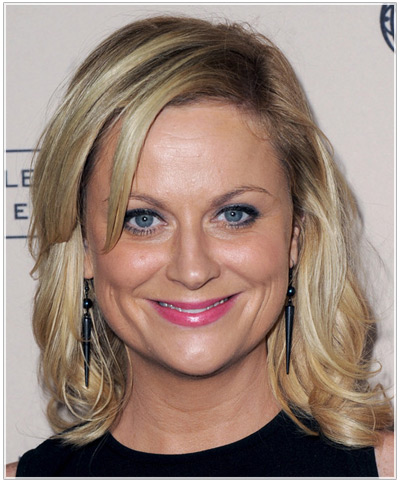 Amy is looking more like herself in this natural-looking dirty blonde shade and she has reverted back to the side part—a much better look for her face shape! The shorter hair length frames her face nicely.
In her most recent look, it seems that Amy has found her perfect cut and color. The long side-swept bangs look amazing with her loosely waved shoulder length bob. And that color! This deep golden blonde matches perfectly with her golden skin tone. Stick with this hair Amy!
To see how you'd look with any of the great hairstyles pictured in this blog, click on the above images to try the virtual hairstyles with your own photo!