Winter is truly upon us but with all of the cold and darkness, at least the holiday festivities are going to kick in soon! There's no better time than the present to review the hottest makeup looks for this winter, so we'll start with the biggest trend in lipstick- think bright, bold and brash! Winter is a season where we can rock deep, dark and dramatic hues so give the neutral lip a rest and check out the celebs who are embracing the bright lip trend this season: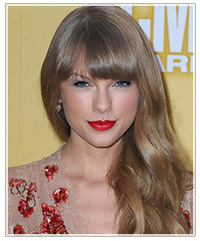 Taylor Swift is rocking a candy apple red lipstick that is so bright it almost glows! Rather than go for a vintage matte red, Taylor has gone for a luminescent primary red that looks oh-so-festive. Pair it up with black eyeliner and mascara to complete the look.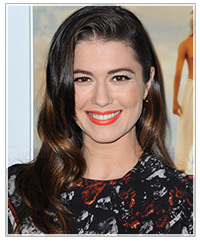 Mary Elizabeth Winstead goes modern with a bright orange lipstick. This shade suits brunettes and raven-haired ladies perfectly, especially if they have auburn highlights like Winstead. Keep the eyes bare except for deep brown eyeliner and mascara for best results.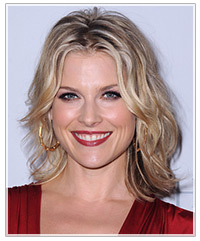 Ali Larter gets into the party spirit with a wine-red lipstick. This color is a great shade for blondes. Choose a glossy formula for extra glam-factor at your next seasonal event!
For even more helpful makeup hints, see our full range of beauty articles and beauty blogs. You can even try some virtual makeup on your own photo or our model using our Virtual Hairstyler!