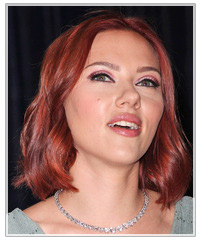 With those bee-stung lips and large luminous eyes, Scarlett Johansson has fittingly become a beauty icon since her debut on the big screen. She's recently gone through a divorce, but she's still managed to stay on top of her beauty game.
Scarlett channels '40s Hollywood glamour into her hair and makeup looks, and makes no secret of the fact that she loves color. Sometimes she coordinates her colors a little too much, however. Pink hair with matching pink eye shadow (above) is a definite no-no Scarlett!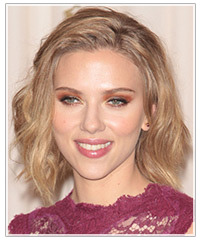 As the face of Dolce& Gabbana, Scarlett revels in their bold and bright eyes shadow shades, and goes heavy on the cat's eye eyeliner. Blondes with fair skin can effortlessly pull off the Scarlett look with intense copper eye shadow angled up towards the outer eyebrow, paired with black or dark brown liner. She plays up her full lips with pink or red lipstick for the evening, and keeps them nice and neutral for the day.
She's always experimenting with her hairstyle and makeup, which is a breath of fresh air amongst the Hollywood clones. Get some inspiration from Scarlett Johansson's hair and makeup.