Sagittarians are known for being the outdoorsy explorers of the zodiac. While they can definitely rock the sporty and natural look, don't forget—these girls love to party! Naturally, they also love glam looks as well. Sagittarians are known for their bright, sparkly eyes and perfectly arched eyebrows, but they are also great conversationalists and will bring attention to their mouths with a fabulous lipstick. Here are some more Sagittarian makeup ideas from celebrity Archers.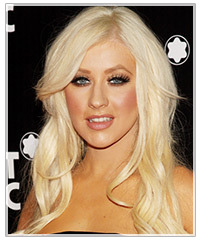 Christina Aguilera flaunts a sexy Sag look in this photo with her dark-rimmed smoky eyes and fake eyelashes. Her rosy cheeks and lips compliment her bronzed skin and platinum blonde hair color for the ultimate California girl style.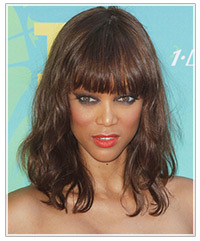 Tyra Banks looks smokin' hot in a super smoky eye and blood red lips. Tyra has used black and grey eye shadow to rim the lash lines and wing it out towards the temples. A matte red lipstick adds a glam and fashion-forward touch.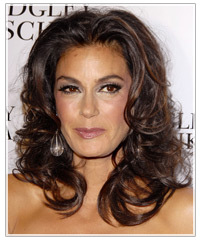 Teri Hatcher makes the most of her eyes and lips with a cool metallic color palette. Black eyeliner and silver shadow blended to those arched eyebrows make her sparkling eyes pop. Her rosy lips and cheeks complete this soft look. Saggies with cool skin and hair tones would suit these colors best.