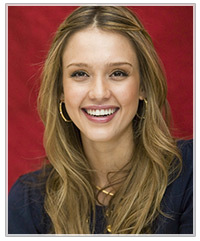 She danced her way into Hollywood in the cheesy flick "Honey", but since then Jessica Alba has built up an impressive portfolio of films under her belt, not to mention lucrative beauty contracts (face of Revlon, anyone?), and now she's known just as much for her beauty as she is her acting ability.
Alba is famous for her large doe eyes, caramel complexion and exotic looks. Now married and a mother of two, Alba is growing up and into her skin, pulling off a classically beautiful look as she hit 30 this year. She has worn all shades of hair colors, from brassy blonde to dark chocolate brown, but hasn't taken so many risks with her makeup over the years. Preferring to stick with earth tones, Jessica Alba is frequently seen wearing natural-looking beige, brown and tawny shades.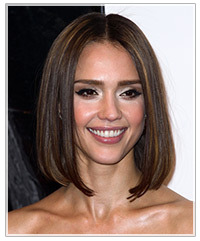 For the evening, Jessica goes more dramatic with deep brown eyeliner, mascara and shimmery shadows. Her essential shade is Moonlight by Stila, a pastel beige eye shadow that opens up the eye with its light-catching formula, and can be used on the eye lids or as a facial highlighter. Women who have similar skin tones to Jessica should use highlighter sparingly, as it can create a lighter 'mask' effect around the eyes (pictured left).
See more of Jessica Alba's hair and makeup.