Apparently, word in the fashion world has it that 2014 is going to be all about the blonde hair. And we're not talking about sun-kissed dark honey blonde, we're talking icy white Scandinavian blonde as the "must have" hair color for 2014.

This shade looks amazing when done properly—not only does it look ultra exotic, but it also has a hint of futurism, thanks to its almost silver sheen. The problem with this hair color? Well, unless you have some serious Scandinavian blood running through your veins, chances are you'll need a whole lotta chemical processing to achieve this shade.

But it's not all bad news. Hair colors have become very advanced and you can get a lot more lift with a lot less damage these days. However, be warned- if you are going to dye your hair this color and you have naturally dark hair, it will take a lot of maintenance and money to keep this shade looking fresh.

On another note, having such a high-intensity light color can put pressure on the way you style your hair. Unlike natural-looking shades, icy white blonde needs to be styled to look good—think old Hollywood style waves for the evening or a chic, smooth blowout for the day. Either way, this is a high maintenance color that deserves a head turning style to really show it off properly! If this hasn't put you off, then check out these celebrity icy white blonde hairstyles for some inspiration!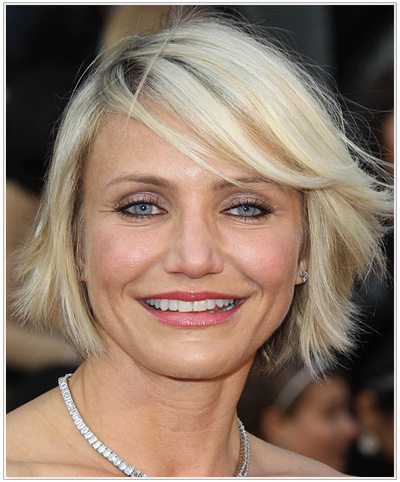 Cameron Diaz has always been a fan of white blonde hair and why not? This color works fabulously with her golden skin tone and light blue eyes. Here, Cameron has chosen an all-over platinum blonde shade which compliments her blunt chin-length bob. A long side-swept fringe makes her eyes pop and balances out her square face shape nicely. This is a great short hairstyle for ladies with naturally dark hair who want to lighten up to this shade. It will keep your hair looking healthy and shiny after all of that color processing.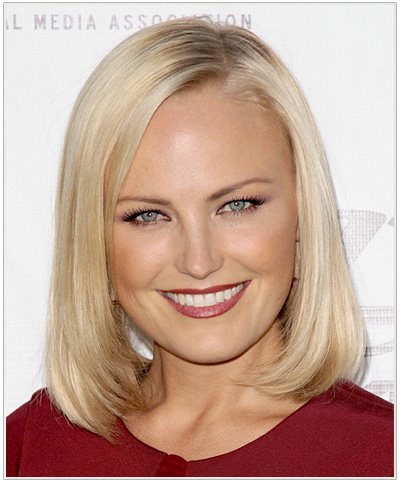 Malin Akerman has the Swedish roots (no pun intended) to really pull this color off with ease. The Swedish-Canadian actress is often seen with golden blonde hair, but this white blonde really suits her complexion and features perfectly. The blunt shoulder length bob is a good option for women who love the white blonde color but don't want to look too immature or… let's just say it-trashy- with longer white locks. Yes, this shade when worn incorrectly can look very cheap, so be warned!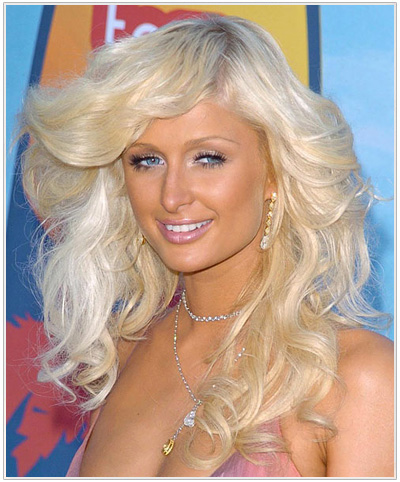 Speaking of looking cheap- here is a hairstyle DON'T for icy blonde hair. If you are going to wear it long, don't go crazy on the curls and backcombing unless you want to look like Paris Hilton circa 2003. Instead, go for a precision cut and wear it ultra straight for a fashion-forward look. Or add some loose beachy waves in for a casual boho style instead.

Whichever hairstyle you go for with this shade of hair, make sure to keep your makeup fresh and light to match. It's also a good idea to get your hair touched up every month or so with an ash toner to keep brassy yellow tones at bay.