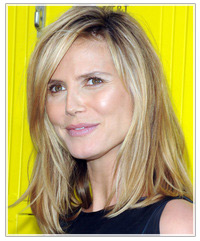 She's the host of Project Runway, a Victoria's Secret supermodel and half of Hollywood's most loved-up couple, so it's no wonder that Heidi Klum always looks fabulous. This German beauty turns heads on and off the runway, for her sexy model makeup and stunning figure—after four kids no less!
Heidi can rock a whole range of looks, from supermodel sexy to au naturel, but we are used to seeing her glammed up and fashion-forward on the television and the red carpet. For a subtle day look, Heidi sticks to a neutral lip and soft brown eyeliner around the upper and lower lash line. Her brown eyes are enhanced with matching mascara, and perfectly groomed eyebrows.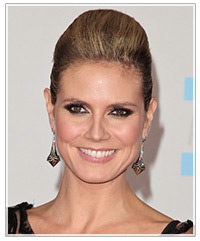 For a more dramatic look, Heidi goes for a full-blown smoky eye effect, achieved by layering black, charcoal and dark brown eye shadow on the upper and lower lashes. Black eyeliner is used to heavily rim the entire eye, making Heidi's large almond-shape eyes stand out even more.
For day or night, Heidi sticks to a soft beige-pink lipstick and lets her sexy eye makeup steal the show. This is a good technique for women with a thinner upper lip, as wearing dark lipstick shades can draw attention to them. You should also stay away from matte, ruddy shades, as they will make the lips look smaller and add years to the face.
See more model hair and makeup by Heidi Klum.