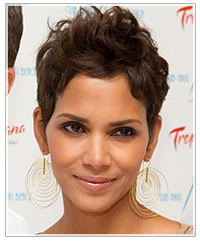 Halle Berry looks effortlessly cool. From strolling on the beach with her daughter to red carpet events, it's near impossible to find a fault with her hair, makeup and clothing. Halle has provided beauty inspiration to women since the '80s, and seems to keep getting better with age.
It must be easy for Halle, with the perfect skin, bone structure and body… it must take effort NOT to look good! For those of us who need a bit of help, Berry could give a master class on how to work earth tones.
She brings out her deep brown eyes with soft brown eye shadow and eyeliner, always smudged to perfection. She claims her favorite beauty buys are Super Lustrous Lip gloss in Nude Lustre and the ColorStay Mineral Foundation. Somehow I can't see a Hollywood powerhouse with glowing skin wearing foundation that costs less that $10…so that statement may have more to do with her role as a Revlon spokesperson than anything else.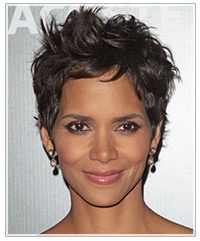 When she does go for a bit more color for evening, Halle wears deeper, bronze shades on her eyes and a slightly pink-based nude lipstick. Anyone with a café latte or olive complexion will look stunning in this combo.
For the ultimate Halle Berry look, try her oh-so-cool signature pixie haircut, all glamorously messy and tousled.
See more of Halle Berry's hairstyles.