Starting out as a fresh-faced skater girl, Avril used to rock the tomboy look with minimal makeup and flat-ironed hair. Now she is all grown up and experimenting with different makeup styles to match her thick platinum blonde locks. From punky to pretty, here are some of Avril's latest makeup looks.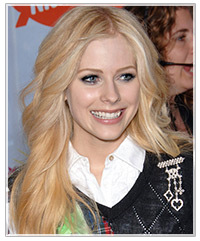 This is a light makeup look for Avril that lets her flawless skin shine through. A bit of black eyeliner, mascara and silver eye shadow is all she needs to bring out her baby blues, and a beige pink lipstick keeps the overall look soft. This is a fresh daytime look that is perfect for her cool skin tone.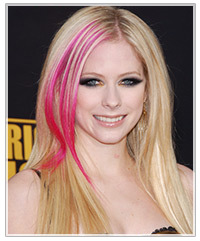 Here, Avril's hot pink hair takes center stage, but her dramatic eye makeup is a great supporting act! Avril goes for an exaggerated black smokey eye along with some false lashes for extra glamour. She keeps her lips nude, but could also have chosen a bright pink lipstick to match her highlights.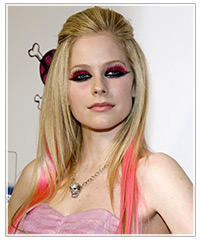 Avril goes all-out punky here with extreme hot pink eye shadow, heavy black winged eyeliner and mile-long fake eyelashes. Try this look only if you have an edgy fashion sense and youthful looks to pull it off!

 
Which of Avril Lavinge's looks is your fave?