Hot Hairstyles with Bangs
Check out these hot hairstyles with bangs and see which suits you best!
Fringes are definitely in this season so if you aren't yet rocking some bangs, now is the time to do so! Bangs can really transform your look and hide a multitude of flaws, but only if the right kind are chosen. As a general guide, follow these tips to get the perfect bangs for your face shape:
Round: Long side-swept bangs are your best bet, but you can also rock a blunt, straight fringe as long as you keep it eyebrow length or longer.
Square: Keep your bangs light and wispy for best results, and never go for a super short, straight fringe. Instead, go for a long side-swept fringe, or a full-on fringe that is arced in the front.
Heart: Short, side-swept bangs are your best bet, but you can also go for a straight fringe as well- just keep it on the shorter side.
Oval: You can pretty pull off any kind of bangs, but the best look for you is a longer, choppier thick fringe.
Oblong: Keep your fringe layered and light for best results, with a prominent arc shape to reduce any boxiness in the face.
Now that you know what fringe is best for you, check out the hottest hairstyles with bangs as seen on the red carpet.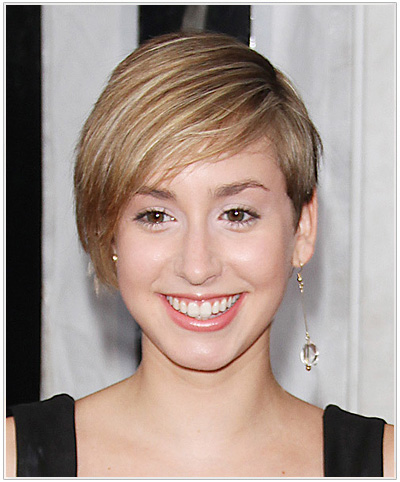 Jazmin Grace Grimaldi is making the most of her heart-shaped face with a short, layered side-swept bang. This fringe blends in flawlessly with her tapered haircut and creates a gorgeous frame for her eyes. This is one style that heart shapes with short hair may want to try out.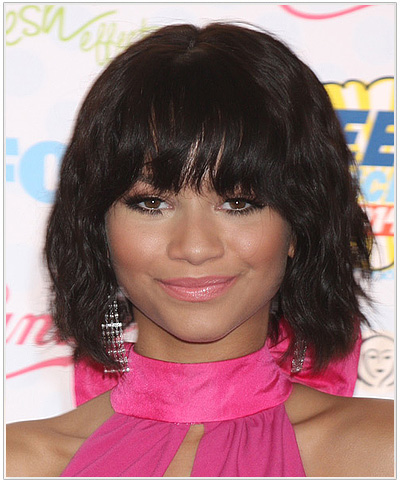 Zendaya Coleman looks super sassy in her eye-skimming arced fringe that blends in with her shaggy bob. This look draws all of the focus to her eyes and cheekbones while camouflaging a high forehead. This fringe works well with her diamond face shape and delicate features.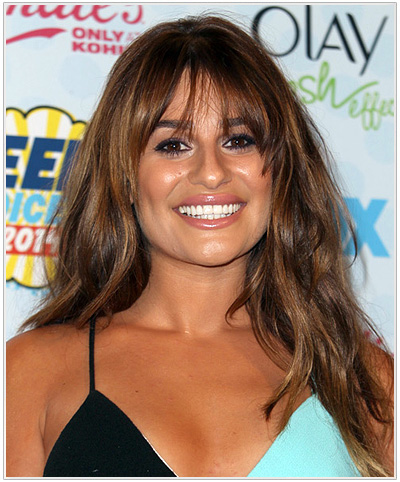 Lea Michele has a square shape to her face and has chosen an appropriate long, wispy bang to flatter it. Lea's bangs are lighter in the forehead area and become heavier around the sides as it blends in to the rest of her layers. This is a great way to rock bangs with long hair without looking too overwhelmed or "boxed in".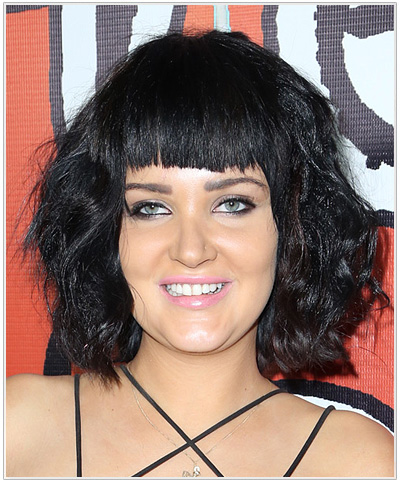 Mina Rica has chosen a short, blunt fringe to flatter her round face shape. Usually a longer length would be more appealing here, but Mina's dark and dramatic locks give her that Twenties inspired flapper look and pulls it all together. The tips of her fringe have been jagged cut which matches her layered wavy 'do and breaks up the bluntness of her bangs slightly.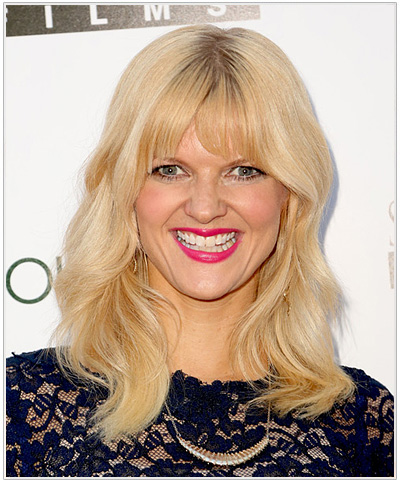 Arden Myrin is working a fabulous fringe here that is suited to her oblong face shape. This eye-skimming fringe is lighter in the front and arcs down into short, face framing layers. This creates a rounder shape to the face and minimizes any extra length or squareness that oblong faces can have. Her soft waves work perfectly here and add an overall softness to her look.
These were just a few fringe ideas for different face shapes. There are many, many more styles to look at on TheHairstyler.com!