Formal Hairstyles
Men's formal hairstyles could be best described as neat, tidy, organized, and well groomed. They can be smooth and sleek or wavy and curly - but they're always neat. No matter what the length of these hairstyle, they definitely have a tailored finish.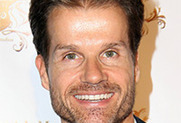 Louis van Amstel
Description
Hairstyles include classic looks such as college cuts, short back and sides, flat tops, finger waves, wedge cuts, and smooth slick one length cuts.
Method
These types of styles look great paired with a suit and tie.
Benefit
Men's formal hairstyles are very quick and easy to create and generally (with the shorter styles), have lasting prowess, meaning they look fabulous for hours on end. Since styling determines whether or not the hairstyle is formal or casual, it's easy to change a formal look to a casual look and vice-versa.
Links