Formal Hairstyles
TheHairStyler.com has a huge range of hairstyles you can try on: from celebrities and salons around the world, in Casual, Formal, Alternative and Mens Categories, and in a range of different lengths, textures, colors and highlights. Check out our Men's Formal Hairstyles below...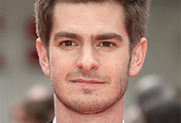 Andrew-Garfield-light-brown-short-clipper-cut-hairstyle
Description
Men's formal hairstyles could be best described as neat, tidy, organized, and well groomed. They can be smooth and sleek or wavy and curly- but they're always neat. No matter what the length of these hairstyle, they definitely have a tailored finish.
Method
Hairstyles include classic looks such as college cuts, short back and sides, flat tops, finger waves, wedge cuts, and smooth slick one length cuts. These types of styles look great paired with a suit and tie.
Benefit
Men's formal hairstyles are very quick and easy to create and generally (with the shorter styles), have lasting prowess, meaning they look fabulous for hours on end. Since styling determines whether or not the hairstyle is formal or casual, it's easy to change a formal look to a casual look and vice-versa.
Links
1 view

Short Straight Formal

This glossy hairdo is cut short around the back and sides blending into the top layers which is left long enough to be swept to the side for a fancy look and feel. Highlights are added to the top to achieve a contrasted finish. Regular trims is needed to maintain this shape.



Suitability Info

Face Shape:

Round, Oval, Heart, and Triangular

Styling Time:

10 minutes

1 view

Short Straight Formal

The back and sides of this formal hairdo is cut short and close to the head to achieve a smooth finish to the edges, blending into the top which is left long enough to be swept back for a sleek and sexy look and feel. This look is perfect for any occasion and will need a little product for hold and shine.



Suitability Info

Face Shape:

Round, Oval, Heart, and Triangular

Styling Time:

10 minutes

1 view

Short Straight Formal

This formal hairstyle is cut short and neat around the sides and back blending into the top which is jagged cut for texture and shape. This makes it easy to style with a little wax or moulding cream and will need regular trims to maintain shape.



Suitability Info

Face Shape:

Round, Oval, Heart, and Triangular

Styling Time:

10 minutes

1 view

Short Straight Formal

This smooth and sexy hairdo is cut short and over the ears around the sides and tapered into the head through the back to maintain a neat and tidy look and feel. The top is left long enough to be swept back for a slick and glossy look and feel. This hairstyle is great for any formal occasion and will need regular trims to maintain style.



Suitability Info

Face Shape:

Round, Oval, Heart, and Triangular

Styling Time:

10 minutes

1 view

Short Straight Formal

This short and formal hairstyle is cut short around the back and sides, blending into the top layers that are left long enough to be swept back for a smooth and glossy look and feel. This neat and tidy look is perfect for any occasion and great to frame any round face.



Suitability Info

Face Shape:

Round, Oval, Heart, and Triangular

Styling Time:

10 minutes







1 view

Short Straight Formal

The main idea of this hairstyle was height and shape. The back and sides were cropped short and close to the head maintaining a tidy finish to the edges, blending into the top layers which is left long enough to create maximum volume making it a fab 'do to complement a round face. Product is needed for hold and shine.



Suitability Info

Face Shape:

Round, Oval, Heart, and Triangular

Styling Time:

10 minutes

1 view

Short Straight Formal

This formal hairstyle is cut short and close to the head around the back and sides to maintain a neat and tidy edge. The top is left long enough to be swept back with a little product for a smooth and swift finish. This formal hairdo is perfect for any occasion and will need regular trims to maintain shape.



Suitability Info

Face Shape:

Oval, Oblong, Square, and Diamond

Styling Time:

10 minutes

1 view

Short Straight Formal

Sleek and smooth is the main idea for this look. The back and sides are cropped short for a neat and tidy finish to the edges, blending into the top layers which is left long enough to be swept back with a little product for hold and shine. This look is perfect for any special occasion.



Suitability Info

Face Shape:

Round, Oval, Heart, and Triangular

Styling Time:

10 minutes

1 view

Short Straight Formal

The back and sides of this formal hairdo are cut short and close to the head to maintain a neat and tidy finish to the edges, while the top is left long enough to be swept back with a product for hold and shine. This slick 'do is great to balance out a round face and will need regular trims to maintain shape.



Suitability Info

Face Shape:

Round, Oval, Heart, and Triangular

Styling Time:

10 minutes

1 view

Short Straight Formal

This formal hairstyle is swept back adding height and lift through the top making this style perfect to balance out a round face. This is also great for those with thick locks looking for a smooth 'do to turn heads at any occasion. Regular trims is needed every 4-6 weeks to maintain this shape.



Suitability Info

Face Shape:

Round, Oval, Heart, and Triangular

Styling Time:

10 minutes